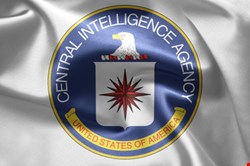 This is tantamount to a declaration of political war between Congress and the CIA. Udall's letter says, "It is essential that the Committee be able to do its oversight work – consistent with our constitutional principle of the separation of powers – without the CIA posing impediments or obstacles as it does today." He doesn't specify those impediments or obstacles, but he starts the paragraph, "As you are aware..."
It is believed that he is referring both to the CIA's refusal to declassify a damning 6000 page report into torture allegations during the Bush administration, and also to new accusations that the CIA has been monitoring Senate computers. Earlier this week McClatchy DC reported that the Justice Department has been asked to investigate allegations of malfeasance by the CIA. "The criminal referral may be related to what several knowledgeable people said was CIA monitoring of computers used by Senate aides to prepare the study. The monitoring may have violated an agreement between the committee and the agency," says the report.
Since so much to do with the CIA and the NSA is automatically 'classified' there is little explicit reporting. Nevertheless, in January 2014 Sen Ron Wyden explicitly asked CIA chief John Brennan, "Does the federal Computer Fraud and Abuse Act apply to the CIA?" Techdirt said at the time, "When Senators Ron Wyden and Mark Udall ask questions to senior intelligence community officials in open hearings, it's not because they don't know the answers, but because they do, and they have information that they think should be public... Given all this," it concludes, "how long will it be until we discover 'explosive' revelations about the CIA that confirm what Wyden and Udall have been hinting at?"
The heart of the problem is the 6300 page Intelligence Committee report on the CIA torture allegations which the CIA has classified and refused to release. It is believed to be damning. "Instead," says Heinrich, "the CIA has consistently tried to cast doubt on the accuracy and quality of this report by publicly making false representations about what is and is not in it."
However, it appears that the CIA has done its own, much shorter internal review that apparently supports the main findings of the Committee's report – but that too was meant to remain secret. It is suggested that the agency monitored the Senate computers in an attempt to find out how this internal document was discovered. "The CIA searched computers intended to be used solely by the Senate Intelligence Committee," reports The Washington Post, "in an apparent effort to determine how committee staff members gained access to a draft version of an internal agency review of its controversial interrogation program, U.S. officials said."
But the CIA has come out fighting. "I am deeply dismayed that some members of the Senate have decided to make spurious allegations about CIA actions that are wholly unsupported by the facts," CIA Director Brennan said in a statement Wednesday. "I am very confident that the appropriate authorities reviewing this matter will determine where wrongdoing, if any, occurred in either the Executive Branch or Legislative Branch. Until then, I would encourage others to refrain from outbursts that do a disservice to the important relationship that needs to be maintained between intelligence officials and Congressional overseers."