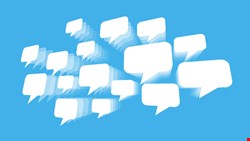 Sophos' Naked Security blog recently received reports from smartphone owners who had received text messages indicating that they could "win" a free Apple product if they entered a code and claimed their free prize.
Graham Cluley with Sophos decided to give it a try. He clicked on the link in the text message and was presented with a choice of winning an iPad, iPhone 4S, or a MacBook. Cluley opted for the MacBook and was given a "ridiculously easy" multiple choice question.
However, in the fine print, Cluley found out that he would have to pay £3 per question played, a £4.50 sign-up fee, and a £1.50 for a "reminder message", whatever that is.
"If you're not careful and don't read the small print, you will find that you have accidentally authorised a premium rate service to sign you up – adding dollars each week to your phone bill", he said.
Cluley then cautioned readers: "Always take care about clicking on links sent to you out of the blue, even if they arrive on your mobile phone. And learn an important lesson now, once and for all: Apple, one of the world's most successful companies, is not in the habit of giving away its products for free."