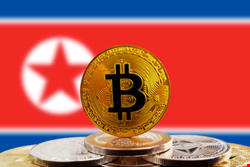 The North Korean regime makes around half of its foreign-currency income from cyber-attacks on cryptocurrency and other targets, a US diplomat has claimed.
A senior official from the Biden administration told Nikkei that attacks directed by the hermit nation had risen sharply since 2018, in lockstep with its nuclear and missile programs.
Read more on North Korean attacks: Over $600 Million Stolen in Biggest Ever Cryptocurrency Theft.
"We're very concerned that cryptocurrency heists, cyber-attacks, are a significant source of funding for the regime in Pyongyang, and we're concerned that about 50% of their foreign-currency earnings comes from cyber theft," the official reportedly told the newswire.
"We're very focused on countering it, working closely with our South Korean allies, and working with ... key allies and partners around the world. We're also really concerned and want to raise awareness of it, so companies are more aware of the dangers of these practice."
South Korean estimates cited by Nikkei claim the Kim Jong-un regime employs around 10,000 operatives to support an expansive campaign of financially motivated cyber-attacks.
Thousands more IT workers are sent abroad with false documentation to work as freelancers in developed economies, the report continued.
North Korean hackers have been blamed for some of the biggest ever heists of cryptocurrency, including the $620 stolen from Sky Mavis' Ronin Network last year and the $281m taken from KuCoin in 2020.
They are using increasingly sophisticated techniques to get what they want. The 3CX supply chain attacks, in which backdoor malware was implanted into a legitimate-looking software update from the eponymous comms provider, is thought to have been a targeted attempt at hitting crypto exchanges.
A 2019 UN estimate claimed North Korea had amassed as much as $2bn through historic attacks on crypto firms and traditional banks.