Infosecurity welcomes pitches for exclusive guest articles from cybersecurity and information security industry professionals.
Tips for Submissions
Choose a Relevant Topic: Select a topic that is timely and relevant to the cybersecurity community. Your op-ed should contribute to ongoing conversations or address current events.
Craft a Strong Hook: Your opening paragraph should capture readers' attention and clearly introduce the main point of your op-ed. A compelling hook will encourage readers to continue reading
Develop a Clear Thesis: State your main argument or thesis early in the op-ed. This helps readers understand the point you're making and the perspective you're presenting.
Provide Supporting Evidence: Back up your argument with solid evidence, examples, data, or anecdotes. This lends credibility to your piece and helps readers understand the basis of your opinion.
Be Concise and Clear: Online readers have shorter attention spans, so keep your writing concise and avoid unnecessary jargon. Write in a clear, straightforward manner to ensure your message is easily understood.
Offer a Unique Perspective: Op-eds stand out when they present fresh and unique viewpoints. Avoid rehashing common opinions and strive to add something new to the conversation.
Consider Counterarguments: Address potential counterarguments to your position. This shows that you've considered alternative viewpoints and strengthens your own argument.
Provide Solutions: Offer practical solutions or suggestions related to the issue you're discussing. This can make your op-ed more actionable and relevant.
Edit and Proofread: Proofread your op-ed for grammar, spelling, and punctuation errors. An op-ed with good writing and proper editing is more likely to be taken seriously.
Respect Word Limits: We accept pieces that are between 800-1000 words.
Include a Short Bio: We require submissions to be accompanied by the author's preferred name, job title, headshot and short bio.
Be Open to Revisions: If your op-ed is accepted, be prepared for the possibility that the editor might request revisions.
Know the Guidelines: Make sure you have read this page and understand what is expected of each submission. Failure to adhere to these guidelines could result in your piece being rejected.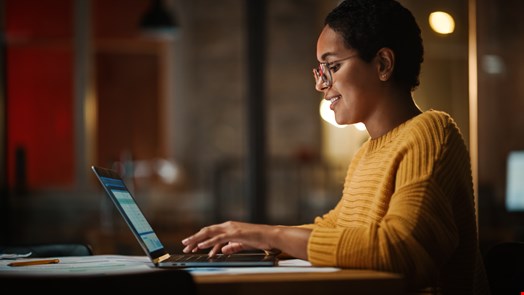 What Gets Rejected
Any submissions must be exclusive to Infosecurity. We will not consider publishing content we have seen elsewhere.
'Back to basics' pitches. Infosecurity readers are aware of current issues. We are looking for opinions on solving problems rather than discussions on what the problems are.
Sales pitches, marketing materials or product promotions.
Do not try to cover too much – be great on one topic rather than average on multiple areas.
Process*
You send your pitch to the editorial team. Details below.
We will review within a week and let you know if the piece gets the green light.
There are no deadlines for these pieces, and we welcome evergreen topics and advice.
Your piece will be scheduled by our team.
Once live our team will send you a link for you to share on social media and with your network.
The editorial team reserve the right to edit all content.
*Please be patient, we receive several pitches every day. If your submission does get accepted, please be aware that due to a high volume of submissions it can take several days or weeks for articles to be published after receipt.
Enhancing Your Story
If you would like to enhance your blog piece with inclusion in the Infosecurity Magazine newsletter as well as dedicated social media promotion please download the media pack and enquire about our sponsored content packages: Advertise on Infosecurity - Infosecurity Magazine
Ready to Submit? Here's How:
Please send a short synopsis and proposed title of your article to Infosecurity Editor, Beth Maundrill, beth.maundrill@rxglobal.com and Deputy Editor, James Coker, james.coker@rxglobal.com.