In the two months since I wrote the last Director's Cut, my life has mostly played out in the form of this issue's front cover. A constant merry-go-round of video conference calls, countless mentions of "unprecedented times" and discussions about the new normal. The COVID cloud has become a constant; something that hovers over all of our heads. In fact, the entire planet has been mercilessly ensnared by its debilitating power.
Headlines have been dominated by COVID, but quite rightly, the Black Lives Matter movement has at times taken center stage, claiming a share of airtime. At Infosecurity Magazine, we took this as a cue to reflect on how we act when it comes to diversity. Reflection, although worthy, is not enough.
I joined Infosecurity as an assistant to the editor in 2006. In the 14 years I've worked on this magazine – 12 as the captain of the ship – I can honestly say that being inclusive is something that has subconsciously informed many of my decisions. Diversity is also a topic we've covered editorially – in print, online, in webinars and at networking events. So there has been a journey from subconscious to conscious consideration – but has it been enough?
Truthfully, I think the answer is probably no. The quote that really resonated with me is this: 'It is not enough to say you aren't racist, you have to be anti-racist.' It's our mission to make sure Infosecurity is anti-racist.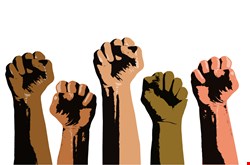 The (ISC)2 and Frost & Sullivan Multicultural Cybersecurity Workforce Report indicates that the minority representation within the cybersecurity profession is 26%. This therefore makes it harder to find ethnic minorities to speak at our events and contribute to our editorial efforts. There are three Caucasians to every one person of color in this industry, which means we just have to try harder and dig deeper to ensure our content is diverse in its ethnic representation.
Our commitment to fostering a more representative and diverse community isn't exclusively focused on ethnicity. It takes into account gender, sexuality, mental and physical disability, cultural, age and religion. This commitment isn't just box-ticking, it's about translating our core values and beliefs into actions, and of course, it's never too late to change.
So here goes. On behalf of myself and the entire team at Infosecurity Magazine, we hereby commit to:
Promoting inclusivity and diversity across Infosecurity and be transparent about how we are working to achieve this, including who we invite to speak, write or contribute
Highlighting good industry practice around inclusivity and diversity where it exists, and helping others achieve the same
Inviting and proactively obtaining feedback about our actions and progress on the above issues
I truly believe that the best creativity and most impressive results come out of a diverse team, so this commitment is about more than just doing the right thing; it's about improving on our own work. So we are now actively seeking out BAME writers, contributors and speakers. So if you're reading this and you can be a part of our mission, please get in touch.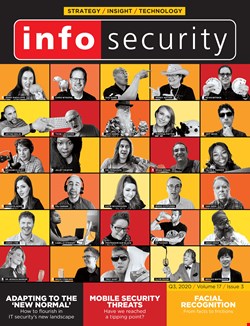 Now, onto the front cover. This was a labor of love and has taken up way more of my time than I anticipated when I thought up the concept, but it has been fun. It would have been remiss of me not to consider BAME representation given the political landscape, but I'm happy to report that I drafted my target list of cover stars based on talent before giving it conscious consideration and my selection already (and unconsciously) had the diverse representation you see on the cover today.
I learned a lot about information security professionals during the making of this cover (namely that most of them refuse to follow relatively simple instruction!)…my goodness, if the front cover could talk! Of course, it would be unprofessional of me to gossip and give away all the secrets, but it won't hurt to share a few of the things that made me laugh:
• One person submitted a photo of himself so far away that he was unrecognizable before a photo of a statue that "looked like him" before finally giving in and sending a real photo
• Three or four people tried to sneak company branding into their backgrounds! (not knowing we were going to cut them out anyway *evil cackle*)
• One person sent more than 30 options for me to choose from
• Someone asked for a professional photographer to be supplied
• Someone demanded the "full works" of airbrushing
• One man used the opportunity as an excuse to enjoy a very indulgent liquid lunch (mentioning no names, Clive)
• With only one or two exceptions, our female cover stars were much more successful at meeting the deadline and matching the brief supplied
• Two of our stars who must remain anonymous shoddily tried to fob me off with an old photo taken months ago to be cropped and edited to spec…I thought better of you Thom and Javvad!
This front cover is a testament to the remarkable talent in our industry and I take my hat off to each and every one of them for keeping us all safe while our unwanted ride on the COVID merry-go-round continues…even if they don't know the difference between landscape or portrait aspect!
Take care everyone.