The COVID-19 pandemic has drastically affected individuals and organizations around the world, bringing with it devastating economic and, in many cases, irreversibly tragic impacts. It's also been a year in which the world has seen social tensions and unrest reach breaking point – again, with both tangible and intangible consequences for so many across the globe.
The information security sector has not been immune to the effects of either of these issues. The vast new security challenges, risks and threats that have arisen as a direct result of the health crisis have been stark and put huge strain on security processes, workforces and projects, whilst movements such as Black Lives Matter have forced the industry to come to terms with the realities of its own matters of diversity and inequality.
Without question, change is required in our sector. Approaches need readdressing, procedures reconsidering and, perhaps most importantly of all, freshness of thought and openness of mind are required as we move towards an industry that is not only more innovatively secure and agile, but one that also strives for greater levels of equity and acceptance. It is likely to be a fairly long road in regards to both, but it is one that has already begun with notable examples of new industry efforts, initiatives and collectives seeking to raise awareness of – and tackle some of – the key technological, risk-related and socioeconomic issues brought to the fore over the last several months.
It's important that we, as an industry, recognize the individuals and organizations doing such work, whilst inspiring others to do the same.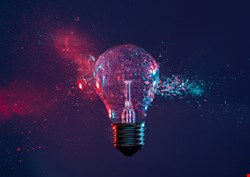 It was therefore pleasing to see, in early July, a raft of posts across social media and emails filling my inbox announcing the launch of several cybersecurity and IT tech industry awards.
Awards are, of course, nothing new for our sector; they are a common and regular occurrence to recognize the positive goings-on within the industry. However, it occurred to me that there's probably never been a more appropriate time to celebrate the industry's successes and achievements.
Well-known awards such as Security Serious Unsung Heroes, Tech Trailblazers (for which I am a judge for 2020) and Outstanding Security Performance Awards – all in the nomination/shortlisting phase at the time of writing, with their respective ceremonies scheduled for the end of 2020/beginning of 2021 – therefore take on greater significance this year than ever before, providing some much-needed brightness and positivity as we begin to take steps out of what has been a very dark period.
As Javvad Malik, security advocate for KnowBe4, explained to me, cybersecurity sector awards are important because cybersecurity is an industry in which the professionals are usually only in the spotlight when something goes wrong. "There are many cybersecurity professionals who work so hard behind the scenes, yet never get recognized for their efforts," he rightly added.
Indeed, this is more poignant today. "These teams have been forced to figure things out quickly as workforces moved entirely from an office environment to working from home. We should view these challenges as opportunities to let some of the talented people in this industry shine, and these awards recognize exactly those kinds of efforts," Malik added.
Fellow awards advocate and supporter, Protiviti UK's Thomas Lemon, concurred. "The impact of coronavirus has been vast on a regional, national and international scale. During this time, thousands of information security professionals have been working around the clock in order to fight against cybercrime and fraud and to keep services running for the most vulnerable. The need for recognition and positivity is more important now than ever."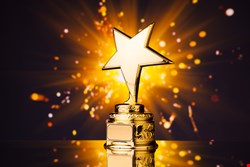 Likewise, awards such as Tech Trailblazers, terrifically managed by founder Rose Ross, provide an opportunity to recognize the great work being done by young but up-and-coming startups operating in the tech space, with a dedicated category for cybersecurity. As Ross explained, this year's awards – which feature three new specialist categories including female CXO of the year – are set to be more comprehensive than ever.
"The awards are a cracking opportunity for ambitious companies to present their innovations to the influential group of people that is our international judging panel."
Cybersecurity startups with fresh ideas and unique offerings will prove a vital source of innovation going forward, and so the opportunity to highlight some of the standout young companies across the sector is hugely positive.
After all, as Lemon summarized: "Receiving recognition helps all of us to remember what's great about the companies we work for and the individuals who enable their companies to face the future with confidence."
So what is the (near) future for the information security sector? Well, as explored in our cover feature on page 12, finding ways to adapt and flourish in the IT landscape's 'new normal' post-COVID-19 must be top of the agenda for organizations. In that article, Infosecurity's newest team member, reporter James Coker, brilliantly outlines the various ways businesses can rise to that challenge.
Furthermore, this issue of Infosecurity also explores the 'tipping point' of mobile security threats, the tensions that surround the use of facial recognition technology, the realities of a password-less future, strategies for mitigating third party risks and many more topics that are certain to play significant roles in the near future of information security.
Lastly and before I sign off, I would like to say a huge thank you to the security community for all it's hard work throughout the last few months and my best wishes to all in the sector as we look to steadily transition into a brighter future.