There does seem to be something slightly poetic in the fact that this issue of Infosecurity, our last of 2018, is also my very first as acting editor of this publication
With Eleanor's latest addition to the family, Ralph Thomas Dallaway, arriving safe and well in September, she is now on maternity leave spending time with her new mini infosec superstar, and thus the responsibility of steering the editorial ship falls to me.
It's a wonderful feeling to have the opportunity to sit, albeit temporarily, in the editor's chair. I'm genuinely so excited for what the next several months will bring and I can't wait to meet the challenge head-on, but before I look forward, I'm going to start with a glance back at a year that was certainly a busy one for the industry.
The social engineering threat known as business email compromise came to the fore in a big way in 2018 (see more on that on page 12), cyber insurance as a means of indemnity skyrocketed (see page 46) and the GDPR finally came into force after what seemed like an eternity of build-up (check out our review of the first six months of the new regs on page 44).
What's more, unsurprisingly but not unimportantly, we saw a number of high-profile breaches and privacy issues come to light this year with the likes of Dixons Carphone, British Airways and even The Pentagon all making the news. However, it was a certain social media giant that stole many of the headlines.
In March, it was revealed that Facebook had exposed data on up to 87 million of its users to Cambridge Analytica (a political consulting firm) via a quiz called 'thisisyourdigitallife'. The incident left CEO Mark Zuckerberg facing a lot of heat as Facebook's privacy policies were brought under immense scrutiny. Facebook was forced to launch a range of new privacy and transparency features to win back user trust.
Then, in September, news broke that Facebook issued a password reset for some 90 million users after a flaw was found in its code that affected the 'View As' feature – which lets users see how their own profile page looks to other people. Apparently, the vulnerability could have allowed attackers to steal Facebook access tokens and use them to take over people's accounts.
Facebook was quick to patch the exploit and the storm seemed to settle pretty fast, but it will be very interesting to see what 2019 has in store for social media platforms with regards to security, privacy and transparency.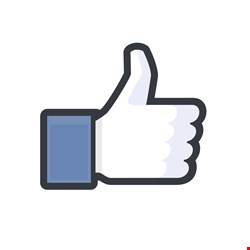 The industry event calendar was just as hectic this year: April saw more than 40,000 visitors flock to San Francisco's Moscone Centre for RSA Conference, Infosecurity Europe had its biggest and busiest show to date in June and Black Hat USA was its usual, sparkling self under the hot Vegas sunshine. Infosecurity had a presence at them all. Bringing you all the latest news and content from events such as these is one of the things we are most passionate about – it really never gets old!
I also can't miss the opportunity to mention our brand new Online Summit which, after several months of work and preparation, went superbly on September 11 & 12. It was a fantastic two days of quality content and conversation, and huge credit should go to the whole Infosecurity team for putting that event together so well. You attended in your droves and your feedback was amazing, but if you weren't able to make it on either of the days (or if you just want to take it all in again) you can still watch all of the sessions on-demand via our website.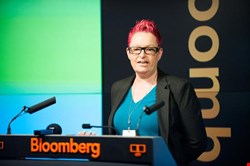 Finally, and on a personal note, I have to say that, almost three years after first starting my adventure as an information security journalist with very little knowledge of this sector, I have always experienced nothing but warmth, welcome and freely-given advice from countless talented and knowledgeable people in this industry. Without that help and guidance, I simply would not be where I am today. The latest industry rock star I was lucky enough to meet was the incredible Dr Sue Black. You can read all about her amazing story on page 18.
So, I sincerely hope you've enjoyed our content, both digital and in print, over the last year. We've got some fantastic new ideas in the pipeline and I can't wait to bring them to you next year, but until then, enjoy the issue, have a wonderful end to 2018 and we'll see you all in 2019!