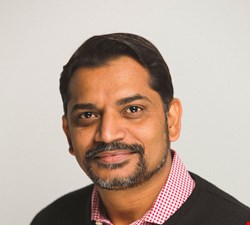 As cyber-threats and information security risks have evolved, organizations have become ever more aware of the potential financial impacts of falling victim to a data breach.
From paying cyber-criminals to decrypt files they've held to ransom through ransomware attacks, business downtime losses, costly investigations and more recently, the possibility of being faced with large regulatory fines, the fallout from cybersecurity incidents can be pricey – to say the least.
This has given rise to the recent growth of cyber insurance; a modern form of indemnity designed to safeguard businesses with support regarding losses relating to cyber-attacks and data loss. This typically includes cover for damage to IT systems/software, digital financial theft, loss of business costs and (potentially) monetary punishments.
Cyber insurance is a particularly fast-growing market. In fact, Android Market Research has estimated that global cyber insurance policies are worth $4bn in 2019, with that figure predicted to increase to more than $23bn by 2025. However, cyber insurance is a relatively immature form of indemnity compared to other types of insurance, and it is challenged with complex and manual application process, imperfect underwriting, difficult distribution, lack of coverage types and an inability to correlate losses to events.
A company that has recently launched with the aim of addressing this is California-based startup Cowbell Cyber. Infosecurity Magazine spoke to founder and CEO Jack Kudale to find out more.
Can you shine some light on the launch of Cowbell Cyber?
For small- to medium-sized enterprises, mitigating financial loss post event requires a selective risk transfer strategy that includes quantification of risk exposures and selecting appropriate insurance coverage. We are addressing this challenge by introducing a continuous underwriting platform, Cowbell Factor, based on a combination of proprietary and non-proprietary data, machine learning models and continuous risk-ratings factor. We are also announcing our strength in centralizing financial, human and social capital behind the company.
First, we are announcing the close of our seed financing round led and participated by insurance-, cybersecurity- and AI-focused venture funds. Second, we are announcing our founding team of Rajeev Gupta (co-founder and CPO), Trent Cooksley (co-founder and COO) and Prab Reddy (co-founder and VP of engineering) – all of whom have helped develop, and exit, startups in cybersecurity and insurance. Finally, we are announcing our first standalone, comprehensive and individualized insurance product, Cowbell Prime 100, which is based on the continuous platform which will be available in Q1 2020 in 15 states including the state of California.
What will Cowbell Cyber bring to the cyber insurance industry?
Cowbell Cyber is bringing real-time insights into understanding the cyber-risk profile of the insured so that underwriters, brokers and policyholders work off of the same data sources, normalized and rated at granular level. Risk selection and pricing are core tenants of underwriting and Cowbell Factor brings innovation to revolutionize this area of cyber insurance. Policyholders can now select the coverage that they need, brokers can perform data-driven binding and underwriters can price in minutes.
How important is cyber insurance for modern organizations?
Insurance enables businesses, communities and individuals to prepare and be better able to manage growing risks. Cyber-risk in one of the top three perils behind earthquakes and fires. Modern organizations who depend on scaling, and taking off quickly, rely on new architectures and technologies like cloud workload, mobile, social strategy etc. Unfortunately, the insurance industry has been unable to provide coverage types for the likes of cloud, mobile, IoT etc. This has left significant gaps in insurability.
At Cowbell Cyber, we believe that we can address this gap in insurability by providing new types of coverage such as cloud workloads and mobile threats as insurance, as this is the most critical aspect for modern businesses to trade with customers, build e-commerce partnerships and to hire talent to grow.
What can we expect to see from Cowbell Cyber over the next few months?
We are looking forward to offering Cowbell Prime 100, our initial cyber insurance policy for businesses under $100m in revenue in 15 states, including California, in January, 2020. Over time, we will be working on Cowbell Prime 250 which will bring more of a usage based aspect to enterprises from $100-$250m. Over the next few months, we are looking forward to working with appointing approximately 1100 agents/brokers in these 15 states to take our product to market. We believe in a broker distribution channel and look at them as true partners of enterprises in helping them achieve selective risk transfer goals.