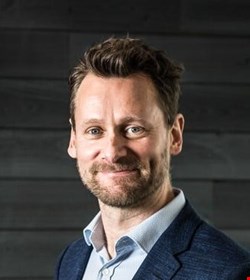 New solutions to tackle the cyber-skills gap are urgently needed, and a key aspect of this is ensuring the future pipeline of talent is well stocked. In this context, there has been an increasing range of initiatives that aim to encourage school and college-age children to pursue a career in the industry. These include competitions designed to promote skills such as coding, some of which specifically target underrepresented communities.
One area that experts would like to see more emphasis placed upon, however, is direct collaborations between the cybersecurity industry and education bodies, ensuring more students are both provided with a clear pathway into the sector and are equipped with the skills they need to succeed within it.
Back in March 2021, cybersecurity company McAfee and London South East Colleges announced a new partnership with this issue in mind. This set out the aspiration of helping students understand the career opportunities available to them in cyber and what they need to do to gain employment in the sector post studies. Around three months on, Infosecurity caught up with Adam Philpott, EMEA president of McAfee Enterprise and Andrew Cox, group director of strategic growth and partnerships, LSEC, to find out more about this initiative and other key steps that are needed to close the cyber skills gap in the coming years.
In March, McAfee and LSEC announced a partnership designed to encourage youngsters to pursue a career in cyber. Could you tell us how this initiative is going so far and plans going forward?
Adam Philpott: Our partnership program with LSEC has three elements. The first, which was completed earlier this year, was a panel discussion around our career journey and roles within the McAfee team. The objective here was to help the students recognize that career journeys are not pre-ordained nor linear and that everyone has a different, circuitous path. It was also an opportunity to open their minds to the sorts of roles available and give a real insight into what those roles actually are, beyond the mere title.
We have the next two elements scheduled for later this year – the first being a series of landmark lectures. Individuals will deliver these from a variety of different roles across the McAfee organization – including Threat Research, HR, Exec Admin, Facilities, Sales and International Leadership. These lectures will go deeper into our journeys and roles and share actionable insights for the students. We'll then host a 'virtual takeover - work experience' allowing the students to shadow different functions and experience their roles. Finally, as part of this program, we'll have interview 'mentoring' through role-plays and feedback.
Andrew Cox: An initial virtual careers session has been held. This gave LSEC students and college staff oversight of the global company and careers on offer. In addition to this, McAfee representatives took part in a Q&A session, sharing their own career journeys and offering tips and advice for success.
Going forward, further and more in-depth career talks are planned – hopefully in person rather than just virtually. Plans are also in train to develop a 'takeover' week at McAfee, which will involve students taking part in immersive work experience.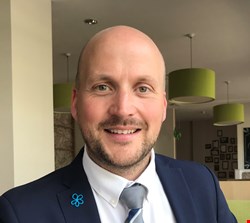 "Many young people are unaware of the opportunities in the sector or indeed know what cybersecurity is"
What is the key to generating interest in cybersecurity careers among school and college-aged children?
Adam Philpott: If we're to close the cybersecurity skills gap, we must encourage those interested in IT or cybersecurity as early as possible and provide a school pathway into the industry. Initiatives that give students first-hand insight into the opportunities available to them in the cybersecurity industry are a great way to help generate interest and awareness.
With our partnership with LSEC, for example, we're running panel events, workshops and placements, each of which will help to demonstrate the kinds of roles and skills available across the industry.
It's also important to encourage social mobility and highlight to students that they don't need to be a technical expert or have experience in IT and security to pursue a career in cybersecurity. There are so many varied roles available in the sector – from business development and sales to research and engineering – so it's important to encourage students to be open-minded and inspire them to seek the roles out as they move from education to the workplace.
Andrew Cox: Hearing directly from the people on the ground who are working in the actual jobs across the sector is crucial. It's also key to inform young people about the many career options on offer, progression opportunities and earning potential in the sector.
Securing a sustainable, well-paid job is vital to young people and their parents. A big corporate company offers many opportunities in a wide range of fields – from marketing to HR – as well as the cyber side. Young people must be aware of this and understand the many options open to them.
How can industry and academia better work together to provide a career pathway in cyber for youngsters?
Adam Philpott: Partnerships, such as our current work with LSEC, are a prime example of how industry and academia can work together to provide insight into careers in cyber. If we're to close the skills gap, we must engage students early on in their careers, and working with schools is the best way to do this. Nationwide investments in training in the technology sector, such as creating the UK Cyber Security Council, which provides a framework for cybersecurity qualifications, are also crucial. These investments help give those interested in IT or cybersecurity at school a pathway into the industry.
Another example of academia and industry collaborating to encourage more students into the sector is the McAfee Explorers program, which took place in 2019. Through the initiative, around 500 students participated in the job-shadow program to explore interests and gain awareness of the technical and personal skills required in cybersecurity.
Andrew Cox: Partnerships like the one we have created with McAfee are essential to promote cyber careers (and indeed all careers) to more young people.
Many young people are unaware of the opportunities in the sector – or indeed know what cybersecurity is. By getting industry experts into colleges, we are opening up the sector to our students by exposing them to first-hand experience and knowledge.
We need more employers to get involved and offer opportunities like placements, work experience and careers talks – as well as working with educators to ensure the skills being taught in schools and colleges are wholly relevant to the rapidly changing sector.
Can technologies play a role in closing the cyber skills gap?
Adam Philpott: Technologies have an essential role to play in narrowing the skills gap. For example, implementing automation can help stretched IT and security teams by replacing manual, time-consuming tasks while simplifying and accelerating threat response.
Risk intelligence solutions today can also automate the process of prioritizing threats, predicting which malware campaigns will be launched against the organization and pre-emptively improving defensive countermeasures, helping organizations to get one step ahead of cyber adversaries, even when technical skills are in short supply.
At the same time, we're seeing more organizations adopt flexible architectures that can adapt as needed or based on business demand, without the need for bolt-on security. This makes it easier for stretched IT teams to achieve complete data and enterprise protection capabilities, underpinned by a holistic, proactive and open security architecture, and ensure that the cyber-skills gap doesn't harm overall business security.
Andrew Cox: We have launched this partnership during the pandemic, so technology has played a key role so far in enabling us to link up and run our first event for students.
Employers and their staff are incredibly busy, so video conferencing can save huge amounts of time in terms of meetings – facilitating meaningful conversations and being less demanding on people's diaries.
Face-to-Face contact and having students into the workplace is very important, and something we want to resume ASAP – but at least technology has enabled us to get to this point and add value already.
Are you both confident we will start to see the skills gap close in the coming years?
Adam Philpott: While many industries have been navigating hiring freezes or even job cuts due to the COVID-19, cybersecurity is bucking this trend. Recent research revealed that there are approximately 43,000 professionals working in a full-time cybersecurity-related role in the UK, and cybersecurity job volumes increased by 6% during lockdown. This provides a hopeful indicator that the industry will thrive in the coming years, which will spark interest for more individuals to enter the sector.
It's also promising to see organizations increasingly looking outside of their usual hiring avenues and considering where else they might look for talent to meet their hiring needs. For instance, many organizations are upskilling employees internally and running returnship programs for those looking for a career change. These steps all show promise in helping close the cyber skills gap, and hopefully, we'll see continued momentum in promoting cyber skills in the coming years.
Andrew Cox: The world is changing - and this includes the jobs that are needed now and in the future.
Technology will see the end to some more traditional roles. Still, at the same time, many other industries are expanding – such as green tech, digital and logistics – and we need to ensure we supply a pipeline of skills for these new roles.
However, skills gaps will only close if industry and educators work together to ensure the right skills are being taught and that young people are aware of and inspired by the many new career options open to them.
Partnerships like the one we have with McAfee need to continue across the sector and beyond – with continued, meaningful engagement. We need employers to come on board and offer work placements and apprenticeships, providing genuine opportunities and inspiration for the young people coming through.
There is a vast amount of young talent out there, and we need to work with the industry to ensure these young people get the chance to reach their full potential in sectors that are desperate for skills.