With companies now responsible for the safe handling of unprecedented levels of information there's been a notable upsurge in the amount of organizations seeking the services of dedicated data centers – places where companies can securely interconnect with networks, clouds, customers and partners, as well as gain help with their IT transformation.
Data centers don't come much bigger than Equinix, a firm that serves 1000+ businesses in the UK alone with 146 individual centers around the globe. In a sit down with two of the company's managing directors, Michael Winterson and Russell Poole, I was able to find out a little more about Equinix, what makes a successful data center and what the positives are of investing in their services.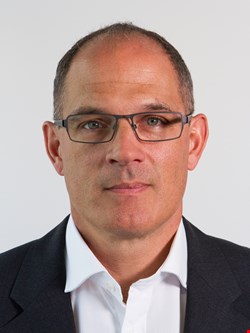 How has Equinix evolved since its inception almost 20 years ago?
Michael Winterson, managing director, Equinix Services: "Equinix was founded in 1998 in a totally different era, technologically speaking. Since then, we have built our business to address the needs of our enterprise customers in a continuously changing global business environment. We understand the most successful businesses rely on high collaboration and strategic connections to function optimally. With this in mind, we began to take steps to build a global footprint of colocation data centers in locations where businesses need connectivity the most, allowing them to grow across markets and meet new customer demands.
"We have achieved this through strategic acquisitions, most notably, this year we completed the acquisition of TelecityGroup. Today, we now have a network of 146 data centers across five continents, making us the market leader in greater Europe."
You mention that we now live in a very different technological era, what impact has this had on how data is used today?
Winterson: "The use of data has fundamentally changed, with an app for almost everything we do in life and sensors in more and more devices. In order to deal with this exponential growth, companies have had to start moving their data storage systems out of their basements and into interconnected, secure and scalable environments.
"We support this transition by continuing to ensure we are ahead of industry trends such as the acceleration of cloud computing. As the only neutral ground for the major cloud service providers such as Amazon Web Services, Microsoft Azure, Google Cloud Platform, IBM Softlayer, and Oracle, we are well positioned to help enterprises solve business needs through a multi-cloud solution. So an enterprise may come into our facilities and run multiple applications in the cloud – connecting directly to the Google Cloud Platform to run Google Apps at Work and to Microsoft for Office 365 for email. For this reason, Equinix is now seen globally as the home of the cloud."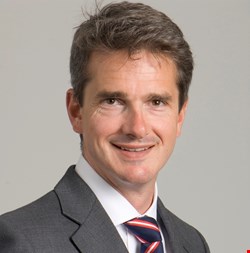 What are the key elements to running a successful, large-scale data center?
Russell Poole, managing director, Equinix UK: "The fundamentals around the physical piece are all about security and resilience. Our two main jobs are to keep it safe and keep it powered up, or working effectively. The actual management and operation of a data center is about process and rigor around those processes; doing everything the same way every time, everywhere. We put a lot of effort into that, as what we don't want is 146 different ways of doing everything, which results in operational inconsistencies and opens you up to random failures.
"That's the physical side, but then you have to consider interconnection, that comes down to ensuring the connections your customers need to make are always available.
"It's about making it a success for your customers beyond the physical, which is about the connections to the outside world because any innovation we see now is dependent on interconnection; it can't happen without it."
What are the main benefits of using the services of a data center and how does Equinix fulfill these?
Poole: "The most successful businesses of the future will be digital services oriented businesses. However, in order for this to happen, it's important to understand that the digital infrastructure of organizations must be suited to handle the continued growth of data. Over the years, we have seen several companies re-architect their IT infrastructures by moving from a traditional, centralized function, built to handle siloed data, to an interconnected data center provider such as Equinix which puts data right where it's needed, at the edge.
At Equinix, customers will be able to securely connect customers and partners throughout their digital supply chain across 40 global markets. Our global reach and various interconnection solutions mean customers don't only have the benefits of interconnection, but access to rich business ecosystems where they can tap into the right partners and ensure they remain competitive."
Winterson: "Companies are paying to be a member of this club. We don't just take any business, we look at these companies to see if they will benefit from the interconnection, because if you don't you won't value us, you won't pay our premium and you probably won't stay with us."