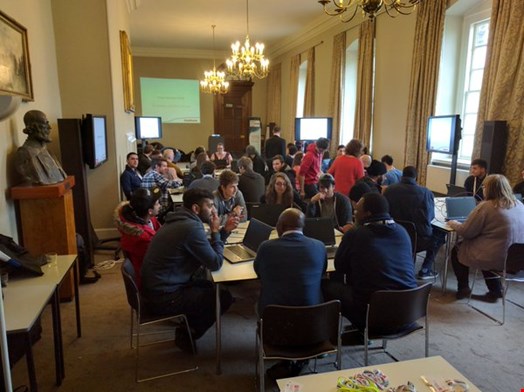 This past weekend the historic Old Royal Naval College, University of Greenwich, played host to the Cyber Security Challenge's Cyber Insights Camp, which offers participants hands-on experience of cybersecurity and the career opportunities it offers, along with the chance to gain an industry-recognized foundation qualification.
The three-day event featured exercises designed to strengthen the skills of students and recent graduates from computing and other appropriate disciplines, promoting career opportunities in the businesses involved and wider cybersecurity professions.
In attendance were a wide range of industry sponsors and recruitment teams from organizations such as BT, PGI and ISC2.
Participants were given the opportunity to engage in various free-to-attend workshops, lab sessions and presentations all geared towards providing an insight into the world of cybersecurity and the doors it can open for those passionate about the industry.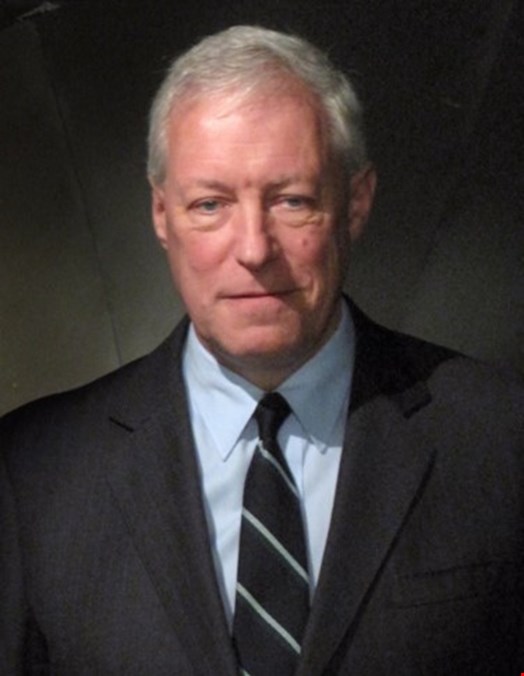 I had the opportunity to sit down with Nigel Harrison, board member at the Cyber Security Challenge, and share a few words with him about the main principles of the Challenge, how the Greenwich camp went and their plans for the future.
"This camp here in Greenwich is now the third of these insight camps we've run, and we've got another one next month up at Edinburgh Napier University. This camp is mainly targeted at people who are IT undergraduates and trying to enthuse them with what cyber is about, perhaps steering their academic study options to channel them towards cybersecurity as a priority growth area." he said.
"I think it's not a particular secret that if you're an IT graduate its tough out there to get a job, but if you've got security qualifications and a security pedigree life is a lot easier."
Whilst the main focus of the Greenwich camp was to try and develop passionate IT graduates who already have a certain level of cybersecurity knowledge, Nigel said the Challenge are always looking to encourage participants from all across the spectrum.
"We've had people who are graduates in all sorts of disciplines: biochemistry, history, and indeed people who have not been through the university sector. What I've noticed through the Challenge is that the enquiring mind is absolutely a key thing and so is analytics; being able to analyze issues and situations. One of our speakers today has a degree in psychology so that relates to the human factors piece and the vulnerability of workforces, which is one of the big problems in cybersecurity. There really are openings for all sorts of people from all sorts of disciplines."
With our reliance on digital services and products constantly evolving, so are the complexities surrounding cybersecurity, touching more areas of the financial industry than ever before. One of the biggest examples of this is the recent growth of cyber insurance. Nigel alluded to the fact that you can't offer cyber insurance without staff who are able to tell you what is a good cyber-risk and what isn't, so they need a certain level of cybersecurity understanding.
"The financial sector is underpinned by security, as is the transportation sector. All of these types of industries are suddenly realizing that they have to know, and they have to have people on their payroll who know, about these sorts of areas."
We moved on to discuss the Challenge's plans for the future and how they aim to continue to develop intuitive ways of encouraging bright, passionate graduates into cybersecurity as they have done over the last few years.
They are continually investing in fresh ways of tapping into new areas of the digital world, such as the gaming community. Nigel said: "There's proven track records that people with that mentality and enjoy gaming are the right sort of people to flourish in cybersecurity careers", and so they have concentrated on developing links with the gaming community over the last 12 months.
"I think the challenge for us as an organization is to continue to expand. We started five years ago with a core offering which was just a simple competition program open to people from 16 to 60. We have moved into the university sector, we work with schools programs, we're looking at working with other youth organizations through a program called CyberCenturion. We want to help develop networks regionally so that companies and academic bodies in a particular region can work together to build a community to help drive the importance of cybersecurity at grass root levels."
The Greenwich University Insight Camp was undoubtedly a huge success, with a great turn out of both participants and sponsors who all clearly share a real passion for the cybersecurity industry. With such a call for talented cyber-minds and development programs such as the Cyber Security Challenge on offer career opportunities within cybersecurity professions appear to be better than ever.