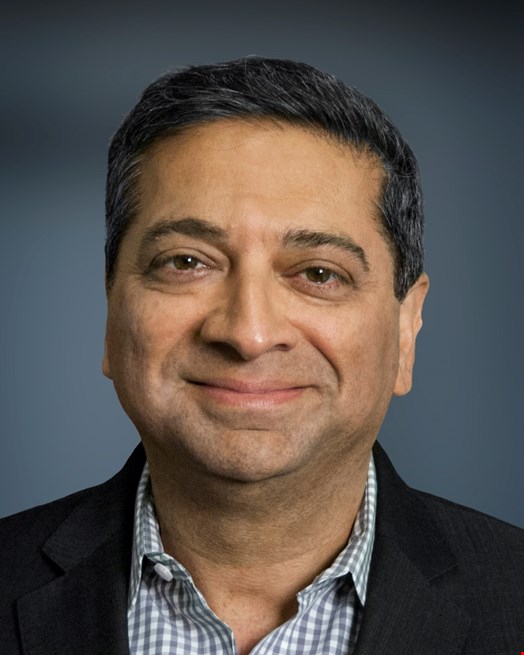 I've had the pleasure of dealing with Seattle-based network security vendor Watchguard for some years now, and the opportunity was recently presented to meet its new CEO and newly appointed CTO at the home of rugby.
With the eyes of the presidents of the RFU bearing down on me, meeting new CEO Prakash Panjwani and CTO Corey Nachreiner, I was keen to understand both where the new executive team saw the company moving to, and what position Watchguard will take in the security universe.
Panjwani previously led Safenet and told me he was responsible for the sale to Gemalto in 2014. "After 13 years I wanted to do something different," he said. "I enjoyed the growth of the company from $20M to $400M [at Safenet] and we have one common investor with Watchguard and when I found they were looking, I joined in April 2015."
Panjwani replaced Joe Wang as CEO, who led the company for seven years from April 2007 to May 2014. Panjwani said that when he joined Watchguard, the number one priority was putting strong technology innovation together.
"It is a fast moving area and to stay relevant you have to innovate organically and through partnerships, so we created a blueprint of how to evolve the company and that involved a much stronger technology team behind it," he said. "We moved Corey to CTO and built out the group, and also hired a head of IT services as what we do is not just products."
Nachreiner is the first CTO of Watchguard for some years, having been promoted from a position of director of security research, and I asked him about industry trends that he is tracking and aiming to develop products for. He referenced the Dimension network visibility tool, as he said that network discovery is one big problem now for the IT guys, especially knowing what is in the network.
"Every day someone brings in a new device, so network discovery is about scanning the internal network to see what is out there and gives you nice visibility and not just a bunch of logs, but showing you what your network looks like," he said.
"It is not just about prevention, while that is good, but there is never a silver bullet no matter how good your security is, but if there is some way into the network but what you need to know is not 256 days later, but now that there is something bad in your network and how to prevent it."
I asked Panjwani how he saw the evolution of network security? He said: "One thing we want to confirm is our focus – we definitely are focused on SME and another segment is distributed franchise networks including industry retailers and healthcare, as they are big brands who want to control security from the head office but have very little security staff at the locations, and that appeals to us as it fits into our domain."
"The next step is how to evolve the product, as the term UTM is silly as it is about adding to the business, so we added cloud sandboxing 18 months ago and succeeded because of ransomware, and our goal is to keep increasing that."
"The endpoint is important, but it is not about preventing things, the last thing the world needs is more protection on the endpoint, but I think that the ability to fix, remediate and respond to those events and correlate back [is important], so it has to be a truly integrated solution but not one or the other."
Panjwani pointed at Watchguard's success as "all our services run to the top of the data center down to the small table tops, and we essentially manage that and we can see everything in the network".
I wanted to get his thoughts on why he thought UTM was a "silly" term, and he said that he does not distinguish between firewall or UTM vendors, as the distinction for Watchguard is its focus on providing security from top to bottom and on the product side, it is about having means of deployment and a product that can work very quickly.
"So we are able to add new services in months as we built a new engine where we can add new things constantly, so if someone's anti-virus is not working well we can replace it much faster than anyone else," Panjwani said.
The future of Watchguard under this new leadership has already announced the acquisition of the HawkEye G threat detection and response technology from Hexis Cyber Solutions to provide better visibility and the tools and automation required to easily and quickly remediate incidents.
"The combination of HawkEye G and WatchGuard will address the evolving threat landscape organizations face today by extending visibility from the perimeter to the end-point," said Panjwani. "The acquisition aligns with our mission to deliver enterprise grade security that is easy to deploy and manage for small to midsize organizations and distributed enterprises."
Panjwani said that the goal of the company over the next 12 months is to provide enterprise grade security for our market, and from a company perspective he said that in an industry that never stops, it is constantly expanding to keep up with what is happening in the market and making technology easier to deploy.
"We want to add better visibility and better management and integration, and the rest is about growing the company around it and growing with our partners," he said. "On one side you've got a market that is growing and on the other, you are adding more solutions, and that leads to bigger and better things for us as a company for our growth."
He concluded by saying that he could not set a vision of five years into the future, as no-one really knows how the landscape will change, but he said that it is important for Watchguard's technology to stay ahead of that curve and stay focused on security, and that will not change.