Baroness Martha Lane Fox may be best known for founding Lastminute.com but this is only one of her many impressive accolades. She's an active crossbench peer, serves on the board of Marks & Spencer, Twitter and Channel 4, was appointed as the UK's Digital Champion and has co-founded Doteveryone, Antigone and LuckyVoice. Despite these professional achievements, she considers learning to walk again her proudest accomplishment.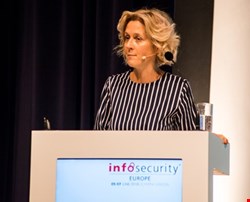 Is it harder to make it as a woman in technology?
It's hard if you don't have the resilience. As a woman, you get shit (sic) all the time. It's no wonder that women don't feel the industry is for them. The tech industry is becoming more dominated by artificial intelligence and Blockchain and this is going to make the gender issue worse. It's not that women aren't technical or able, they just often haven't gone into those disciplines, and we don't have the plans or interventions to make sure the [gender gap] doesn't get worse. Look at the products of some of these technologies; at families shouting instructions at Alexa, a woman's name. This takes us backwards, it's not OK.
You recently keynoted at Infosecurity Europe, what one key message did you present to the audience?
That I'm a technology optimist, not a tech utopian. For every challenge we face, we can use technology to improve the outcomes. We need to keep humans at the heart of this though, we need to help legislators and individuals understand technology better. We're moving away from humans – but just because we can, doesn't mean we should.
For every challenge we face, we can use technology to improve the outcomes.
If you'd set up Lastminute.com in 2018, what would you have done differently?
Technology is so unimaginably different now. We built a business without Google or Facebook so today we'd have to use those platforms. The travel industry has changed so much. We made mistakes all the time, it was basically chaos.
What are you most proud of?
Learning to walk again [after being severely injured in a car accident in 2004]. In a professional sense, I'm most proud of the work I did in government. The opportunity to establish a new government department was an extraordinary experience. I loved working in the public sector – I have a strong sense of public service and always wanted to be an MP to contribute to society.
Do you think much progress has been made in terms of digital literacy?
There is a recognition of the digital skills issue, but not enough has been done for the digital divide. It's easy to help people learn a checklist of things, but much harder to help people understand technology and be empowered by it. People still don't understand. There needs to be big public campaigns and more and better legislation.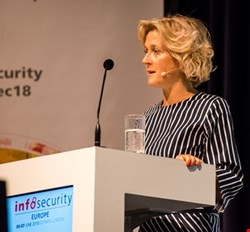 ---
BIO
Martha Lane-Fox co-founded and led lastminute.com. Martha was appointed the UK's Digital Champion by Prime Minister David Cameron with a remit to bring every UK citizen online and help them develop vital digital skills.
---