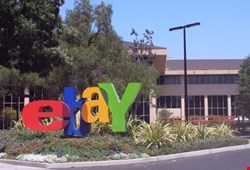 Oracle, McAfee, Google, eBay, Symantec, Apple, Yahoo!, and Hewlett-Packard are just some of the IT ans information security names that you're likely to see displayed larger than life across corporate buildings on a regular drive through Silicon Valley.
The Silicon Valley is the southern part of the San Francisco Bay Area in Northern California. Its name, originally referring to the region's large number of silicon chip innovators and manufacturers, now refers to all the high-tech businesses in the area, and is most famous for innovations in software and internet services including information security.
Despite the development of other high-tech economic centres throughout the United States, Silicon Valley continues to be the leading high-tech hub because of its large number of engineers and venture capitalists.
Generally considered the core of the dot-com bubble in the mid-1990s, property prices in the Bay Area reached unprecedented levels. After the dot-com crash in 2000, Silicon Valley continued to maintain its status as one of the top research and development centres in the world. "[Silicon Valley] is a very productive place", comments Alex Gray, president and general manager at Juniper Networks. "There's a high output of work. Everyone's always working here".
David Burton, director of product and channel marketing at information security provider CheckPoint, comments on the Silicon Valley's "extremely well educated people".
The nearby universities, Stanford and Berkeley, have played a major role in the evolution of Silicon Valley, educating many of Silicon Valley's most talented people. So much so that Reed Henry, senior vice president of marketing at information security and appliance solutions provider ArcSight, believes that having Berkeley and Stanford on their doorstop is one of the main reasons that there is a continuous feed of new talent to choose from. "The region is home to some of the premier technical and management universities, including Stanford and Berkeley, that continue to turn out high qualified graduates" he says.
And talent there is. In fact, the area is riddled with it. Recruiting companies have an appealing pool of people to choose from, and strive to keep and attract the very best. Recruiting in the Silicon Valley, like everything else, is incredibly competitive.
"The Valley is well known for its talented people, and innovation. It means that we can tap into a pool of resources and people - the best of the best", says Burton.
"It's a great advantage to be able to tap into a vein of good people – but on the other hand, bad when people are tapping into your vein. People will always look to move from one great company to another"
Lane M. Bess, Palo Alto Networks
Of course, this can also be a double-edged sword says Lane M. Bess, president and CEO of firewall provider Palo Alto Networks. "It's a great advantage to be able to tap into a vein of good people – but on the other hand, bad when people are tapping into your vein. People will always look to move from one great company to another".
And movement there is. Silicon Valley workers admit to an incestuous environment in the Bay Area , many employees spending time working for several different organisations throughout their working life. "We've got a lot of ex-Juniper guys working for us, for example", says Bess. "People tend to follow people who they trust and believe in".
Where, in many places and in many industries, regularly changing company might be viewed negatively, in Silicon Valley, claims Phil Dunkelberger, CEO of PGP, a global enterprise security company founded into Palo Alto at the northern end of the Valley in 2002, it's actually expected and looked upon favourably. "People move around here and it's acceptable. In fact, you'd probably frown on someone who stays in a company for too long".
CheckPoint's Burton disagrees. "I think that a lot of employees are going to hop from company to company, but an employer is looking for dedication and commitment. Employees increase value tremendously if they stay with one company for a long time – it gives them a better understanding and stability".
Gray explains that business processes in Silicon Valley are relatively similar, so moving from company to company "isn't particularly challenging. If you stay at a company for a long time it won't necessarily be held against you, but if you stay at the wrong company for too long then it will".
"Most people in the Valley have done a trial by fire in a start-up company" continues Gray. "They get the energy and passion this way".
What's in a name?
Whether or not 'company-hopping' is seen negatively or positively will vary from employer to employer. But what motivates an employee to move? "People want competitive compensation packages, which is required, but what matters most is that people want to work at winning companies" says ArcSight's Henry. "It's important that a company is doing cool things that make a positive impact on business or on people's lives".
Lane M. Bess left information security provider Trend Micro to embark on a new challenge at his current company, Palo Alto Networks, agreeing with Henry that the motivation for transfer is often the pursuit of a winning company or technology. "The anticipation of future threats [at Palo Alto] was so insightful, I was blown away". And it seems that he's not the only one. "People want to work here, we've got the Cisco guys knocking on our door", he says.
Of course, a competitive pay packet is also a draw. "Salaries are highly competitive, but lifestyles and culture are in parallel. It's an expensive place to live and work", says Dunkelberger.
"It's an expensive place to do business, here. Talent is expensive. In fact, everything is expensive here"
Harish S.Rao, nSolutions
Harish S.Rao, CEO of network infrastructure control provider nSolutions, acknowledges that despite having the best talent to choose from as an employer, "you have to pay more for it". Network security vendor Juniper's Gray agrees. "It's an expensive place to do business, here. Talent is expensive. In fact, everything is expensive here".
The bigger players in Silicon Valley tend to keep their eyes open not only for new talent in terms of staff, but in terms of companies that might be up for sale. "There's a lot of consolidation in the market at the moment, and in Silicon Valley in particular. One of the requirements of me moving here was not being 'flipped' to a bigger company", Bess says.
Room for one more?
Serial entrepreneurs are part of the patchwork in the Silicon Valley; introducing a new name to the market, selling it on, and then starting all over again. "These Serial entrepreneurs start company after company in the Valley" says Greg Maudsley, senior manager of product marketing for Juniper Networks.
Establishing a start-up company in an already crowded market is always a challenge, but trying to find a place in Silicon Valley, the heart of the information security and IT industry, is even harder. "In a geographical region riddled with information security names, the market for start-ups is really challenging unless you've got good technology", admits Bess.
With pressure to take a decent slice of the revenue pie, having your competitors just down the road can sometimes seem a little too close for comfort, says Bess. "Just last week, we knew that one of our competitors was trying to buy our technology to analyse".
But sometimes there's nothing like a little competition to get the creative juices flowing.
"The big advantage of being founded into the Silicon Valley is that you're at the forefront of technology", says Kamlesh Mehta, Founder, CTO & VP engineering, nSolutions. "You have direct access to what's happening in the market, and although competition is rife, it's good".
"The highly competitive environment here in the Valley makes for very dynamic business", comments Maudsley, Juniper Networks, "I think the competition helps to bring out the best of each other in the Silicon Valley area".
ArcSight's Reed agrees, saying "Competition drives innovation".
So what makes a vendor stand out in a sea of information security vendors? Shouting the loudest won't get you anywhere, according to Bess. "People in this valley like to say 'we are the greatest' but it's important to win by word of mouth – by fixing the problem and addressing what the customer needs. If you shout about how great you are – people will look to shoot holes in you".
Sense of pride
Despite there being some arguments to the contrary, all of the information security vendors speaking to Infosecurity agreed on one thing; being based in the Silicon Valley is ultimately a blessing. "There's definitely a certain merit to being in the SV" agree the Juniper professionals. "There's a real sense of community, and it's a great place to live. Everything is so close – it's way too much fun to leave".
"Every five or six years the Valley reinvents itself, and people can do the same"
Atul Bhatnagar, Ixia
"Silicon Valley opens up new opportunities for its people" says Atul Bhatnagar, President and CEO, Ixia, IP performance testing company. "If you have the skills, nothing will stop you achieving great things. Every five or six years the Valley reinvents itself, and people can do the same".
"It is a tremendous advantage for an information security vendor to be located in the heart of one of the world's leading research and development centers" says Reed. "Silicon Valley is the primary hub of technology innovation in the world. ArcSight has benefited greatly from being founded into Silicon Valley. New information security companies needing access to venture capital or talent cannot find a better place in the world for meeting those needs", as the Valley welcomes start-ups of all sizes, nurturing both small and large companies alike.
"[Silicon Valley] is a great place to do business because of the facilities and people" says Juniper's Gray. "Of course, there are lots of other places in the world with very talented people, but not with the huge research and development presence that's apparent here in the Valley" he continues.
But, says CheckPoint's Burton, who has spent much time in his company's Tel Aviv offices, Israel is just as deserving of their place on the elite map for information security. "IT companies are setting up shop there [in Israel], to tap into that pool of talent; the top minds in the infosec world are in Tel Aviv".
Now and then
It's hard to imagine the Bay Area without the impressive corporate buildings sporting different IT logos. It's hard to imagine what filled the land before Google built their mini-town and before Oracle erected their large towers, but in the 40s and 50s, the Valley was populated with fruit orchards and defense industries.
"It was only in the 70s and 80s that waves of computing began to sweep the Valley" says Maudsley. In the 90s, focus shifted to database computers. "The turn of the twenty-first century saw the shift to web 2.0 and social networking", he continues.
The current investment in green power and bio-science technology in the Bay area means that the players in the information security sector are having to learn to share 'their' valley. "There's a lot of research in these areas at the moment, so the Valley is no longer just limited to IT" Maudsley admits.
Although the professionals at Juniper Networks agree that IT and information security will continue to have a strong presence in the Valley, it may no longer hold the monopoly it once did. "It's evolving to become more multi-disciplinary" says Gray. "As always, there's a tremendous amount of trial and error in this Valley".
"There's no doubt that high tech and security companies will continue to make the Silicon Valley their home" insists Henry. "Access to capital and top talent will continue to drive this. Silicon Valley is ultimately about innovation where talent and capital meet to create new things – even industries", he says referring to biotech. "The trend will continue over the years to come".
While the unemployment rate in Silicon Valley, at 6.6% , is the highest it has been since July 2004, the number of jobs in the area rose by 300 in August 2008.
One thing is for sure – Silicon Valley is at the very core of information security and innovation, and as long as the top talent continues to settle in the Valley, it will continue to prosper. After all, Silicon Valley would be nothing without the people that bring intelligence and dedication to the industry.
The drive for research and the sheer quantity of engineers and venture capitalists in the area continue to ensure that new industries will blossom into the Valley, and as a consequence, IT professionals will need to learn to share their ever-evolving haven. In the words of Phil Dunkelberger "This is a valley that re-invents itself, it never gets stuck".