Surging cyber-attacks targeting critical national infrastructure and public services have led to a plethora of cybersecurity legislation and policies, such as US President Joe Biden's 2021 Executive Order 14028: Improving the Nation's Cybersecurity.
The National Cyber Security Index (NCSI) provides an ongoing analysis of the ability of 160 nations to prevent cyber-threats and manage cyber-incidents. Each country is measured according to a range of available data; including crisis management planning, cybersecurity legislation and educational and professional development. Infosecurity sets out the 10 countries currently rated as most cyber-secure on this index at the time of writing. The maximum NCSI score is 100 (100%).
Interestingly, every country in this list is from Europe and you'll likely note the absence of both the United Kingdom and the United States, which place at 22 and 20, respectively.
---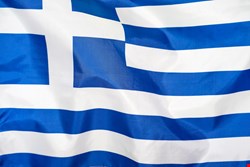 01) Greece: 96.10
Comfortably coming in first place, Greece scored highly across all categories, achieving 100% in numerous areas such as cybersecurity policy development, education and professional development and protection of essential services.
---
02) Belgium: 93.51
The highest Western European nation in the index, Belgium received a 100% rating in nine out of 12 categories. Its weakest point was cyber crisis management, scoring just 40%, partly because it doesn't have legislative procedures for using volunteers in the field of cybersecurity.
---
03) Lithuania: 93.51
Sharing the silver medal, the Baltic state currently has a 100% rating in most categories, such as cyber crisis management, protection of personal data and contribution to global cybersecurity. However, Lithuania fell down on its cyber military operations (50%) as it does not have a specialized unit in this area.
---
04) Czech Republic: 92.21
The central European country performs strongly across all categories, except for one. This is in relation to its contribution to global cybersecurity (50%), as it does not host a regional or international cybersecurity organization.
---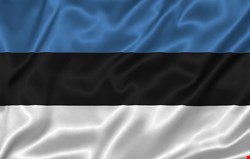 05) Estonia: 90.91
The tiny Northern European nation impressively holds fifth place in the standings. Its biggest failing, according to NCSI's criteria, is the lack of a cybercrime unit, defined as a government entity with a specific function of combatting cybercrime.
---
06) Germany: 90.91
Germany scores perfectly in numerous categories, including education and professional development. However, its failure to conduct military cyber-operations exercises in the past three years and host a regional or international cybersecurity organization have prevented it from ranking higher.
---
07) Portugal: 89.61
The Mediterranean nation scored top marks in most categories, such as its contribution to global cybersecurity. Portugal's weakest aspect was its protection of essential services (33%), partly due to the lack of a competent cyber supervisory authority for operators of essential services.
---
08) Spain: 88.31
Spain came in just behind its neighbor, Portugal, in the NCSI rankings. It scored strongly across most categories, but there's significant room for improvement in its
cyber-incidents response (67%) and crisis management (60%).
---
09) Poland: 87.01
The central European nation gained full marks in all aspects of incident and crisis management. Poland's lowest score came from its contribution to global cybersecurity (33%), partly because it has not helped finance or organize at least one capacity-building project for another country in the last three years.
---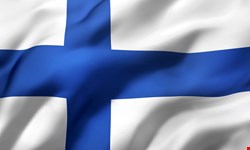 10) Finland: 85.71
Creeping into the top 10, the Nordic country scored top marks in several important areas, such as E-identification and trust services and personal data protection. However, it received 0% in protecting essential services, preventing a higher placing.