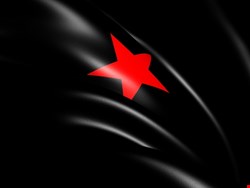 Anonymous Mexico hacked into the site, posting a manifesto in support of the Zapatista National Liberation Army (EZLN), the rebel group that has been engaged in armed conflict with the Mexican government over the conditions of crushing poverty in the south of the country.

Two Twitter accounts, for the Mexican H Team (@mexicanh) and Anonymous Hispano (@anonophispano) tweeted that Anonymous not only defaced the ministry website, the latter adding that it also hacked the ministry server to gather information that will be released soon by the group.

Anonymous also released a YouTube video in support of the Zapatistas.
"Brothers and sisters, let's raise our voices for a Mexico free of corruption, free of crime," the manifesto read. "Let's show the world that were are one, we are every one. We are anonymous. We are legion. We don't forgive. We don't forget. Wait for us!"
The statement also included a video showing police cracking down on anti-government demonstrators during street protests on Dec. 1.

According to the Associated Press, the defense ministry issued a statement saying that its website was "momentarily out of service." The department countered the hackers' claims that there has been any security breach, saying no systems have been compromised.
Amid expectations that hacktivism will continue to be a force on the cyber security front, Anonymous has already been active in 2013, as it had promised it would be. Most recently it rallied to the cause of Aaron Swartz, the Reddit co-founder discovered dead from an apparent suicide last week.