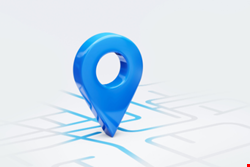 Google and Apple have announced jointly submitting a proposed industry specification to aid the fight against unwanted tracking via Bluetooth location-tracking devices.
In particular, the specification will ensure that Bluetooth location-tracking devices can work with unauthorized tracking detection and alerts on both iOS and Android devices.
Read more on Bluetooth-related news: Google Patches Critical Android Bluetooth Flaw in August Security Bulletin
Various companies already expressed interest in the specification, including Samsung, Tile, Pebblebee, Chipolo and eufy Security.
"Apple launched AirTag to give users the peace of mind [of] knowing where to find their most important items," commented Ron Huang, Apple's vice president (VP) of sensing and connectivity.
"This new industry specification builds upon the AirTag protections, and through collaboration with Google results in a critical step forward to help combat unwanted tracking across iOS and Android."
Dave Burke, Google's VP of engineering for Android, echoed Huang's views, adding that while Bluetooth trackers have created various user benefits, they also carry the potential of unwanted tracking, which requires the collaboration of the whole industry to solve.
"Android has an unwavering commitment to protecting users and will continue to develop strong safeguards and collaborate with the industry to help combat the misuse of Bluetooth tracking devices," Burke said.
Beyond the addition of feedback from device manufacturers, the new specification also integrates input from various safety and advocacy groups.
"Today's release of a draft specification is a welcome step to confront harmful misuses of Bluetooth location trackers," explained Alexandra Reeve Givens, president and CEO of the Center for Democracy & Technology (CDT).
"A key element to reducing misuse is a universal, OS-level solution that is able to detect trackers made by different companies on the variety of smartphones that people use every day. We commend Apple and Google for their partnership and dedication to developing a uniform solution to improve detectability."
The tech giants submitted the specification as an Internet-Draft via the Internet Engineering Task Force (IETF) standards development organization.
Interested companies and individuals have until 3 November 2023 to submit comments. After that, Apple and Google will review feedback and publish a production implementation of the specification by the end of the year. It will be compatible with future versions of iOS and Android.
The specification comes almost a year after Apple, Google and Microsoft teamed up on a passwordless standard.