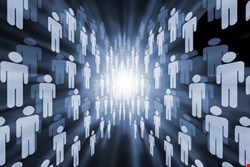 To wit, the popular teenage question-and-answer social network, Ask.fm, has launched an online Safety Centre to help internet users develop online safety skills.
With more than 90 million registered users across 150 different countries, the site allows users to ask and answer more than 35 million questions a day. As its popularity has incresed, the company has analyzed how consumers interact with social media, it said.
"The safety and protection of our users, especially younger ones, is of paramount importance to us and we now have a place where people can learn more about this crucial topic," said Ilja Terebin, Ask.fm's CEO, in a statement. "We will constantly review how risks to users change and will update guidance in order to ensure they remain alert to changing behaviors online."
The Safety Centre is a central hub for parents, care-givers, teachers and users themselves, all of whom can search for information on how the site works, online safety tips and the company's terms and conditions. It also aims to educate parents and others close to users about how to keep safe online.
In the past few months the company has also introduced a series of safety protocols. These include increasing the number of moderators on its team, making the reporting of inappropriate content easier and straightforward, and developing a number of layers to catch and automatically remove illicit content.
In addition, the company reviews every picture and video uploaded on Ask.fm. They are assessed by independent moderators and if deemed inappropriate, will be removed on average within 15 minutes.
The company also recently joined the Internet Watch Foundation, an organization that is at the cutting edge of the fight against illegal online content since it was established in 1996.