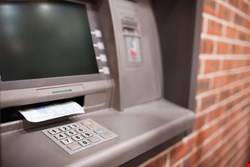 The San Francisco Medical Examiner's office gave no details as to the cause of death.
Jack was famous for demonstrating the Jackpotting hack in 2010, which forced ATMs to start churning out cash. But more recently he had made a bigger impact with his research into medical devices. In 2011 Jack did a live demo of a method for accessing implanted insulin pumps over the air, within a 300-meter range. Jack used his friend, a diabetes sufferer, in the audience to demonstrate how he could then control the insulin dispersed remotely, or shut it down. Medtronic subsequently redesigned its pumps.
At Black Hat he was due to demonstrate a similar insecurity with pacemakers and other heart devices, though presumably without the live participant. "I will discuss how these devices operate and communicate and the security shortcomings of the current protocols," the Black Hat conference program reads. "Our internal research software will be revealed that utilizes a common bedside transmitter to scan for, and interrogate individual medical implants."
Friends and fans took to Twitter to memorialize the late researcher. Jack's employer, IOActive, tweeted: "Lost but never forgotten our beloved pirate, Barnaby Jack has passed."