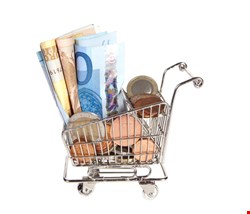 Robert Half Technology attributed the expected salary rise to job demands caused by rising security threats as well as increased demand for cloud security.
Data security and protection, especially in industries such as banking and healthcare, will continue to be an in-demand area. In fact, 24% of chief information officers polled by Robert Half cited security as their top professional concern.
Commenting on the salary prediction, Hord Tipton, executive director of non-profit IT security trade group (ISC)², said it is no surprise that salaries and job openings are projected to increase in 2012.
"With the growing demand for information security professionals in the private and public sectors – a need that is going to double by 2015 – candidates looking to enter this field will be a part of one of the fastest-growing and lucrative sectors in today's workforce", he noted.
"The promotion of these numbers will hopefully continue the groundswell that has been building in the information security job market that needs to continue in the next few years so that we can keep up with the latest cyber threats", Tipton continued. "Better than competitive salaries are certainly part of it, but this industry has a lot to offer new entrants in terms of making a difference in helping to combat today's most ardent cyber threats and helping the industry continue to innovate."