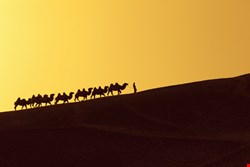 Prior to the launch of the NCA this week, its first director general Keith Bristow had singled out the criminal element of Tor as a primary target. This was perhaps the first clue that the NCA was already working closely with the FBI on the Silk Road investigation.
Yesterday the NCA announced that four suspects, "one in his early 50s from Devon and the others in their early 20s from Manchester – were held by NCA officers hours after the FBI arrested the suspected creator of the Silk Road."
In the US, two further suspects, believed to be major cocaine suppliers via Silk Road, were arrested following covert physical surveillance (after postal supplies were intercepted) and an FBI sting purchase. In Sweden, two Helsingborg men, aged 29 and 34, were arrested for allegedly supplying cannabis via Silk Road.
It seems likely that the FBI had found and compromised the Silk Road servers some time ago. It is known from last week's Snowden leaks via the Guardian that the NSA has methods of compromising and surveilling Tor users via man-in-the-middle attacks. It is also known that the FBI has its own 'malware,' CIPAV, that it can use to discover visitors. This makes it likely that many more Silk Road users are known to the authorities – something confirmed by yesterday's NCA statement.
"These arrests send a clear message to criminals," said Bristow; "the hidden internet isn't hidden and your anonymous activity isn't anonymous. We know where you are, what you are doing and we will catch you... These latest arrests are just the start; there are many more to come."
Tor itself has not been compromised. De-anonymizing users largely relies on mistakes being made, as in the case of Dread Pirate Roberts, or recognizing network activity as likely Tor activity. Criminal use of Tor will continue. Indeed, within days of the demise of Silk Road, TechCrunch reports that "the former admins and users of the Silk Road are planning to resurrect the service. User RR writes: 'We have SilkRoad v2.0 ready to launch and is now in its final testing stages. Our site has all the features of the original one and we have kept the same style of forum for your ease.'"
The war of attrition between law enforcement agencies such as the FBI and the NCA and the hidden web has stepped up a gear – but it remains a war of attrition.