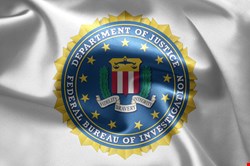 FBI Director Robert Mueller warned Congress that "down the road, the cyber threat will be the number one threat to the country."
Mueller and James Clapper, director of national intelligence, were making the rounds on Capitol Hill this week, testifying before both the House and Senate intelligence committees.
In prepared remarks before the House committee, Clapper warned that the US has seen a "dramatic increase in malicious cyber activity targeting US computers and networks".
Clapper noted that almost two-thirds of US firms report that they have been the victim of cybersecurity incidents or information breaches, while the volume of malware on US networks has more than tripled from 2009. He cited industry estimates that the production of malware has reached its highest levels, with an average of 60,000 new pieces identified per day.
Clapper also warned representatives that there has been a significant increase in foreign military capabilities in cyber space. "This formalization of military cyber capabilities creates another tool that foreign leaders may use to undermine critical infrastructures that were previously assumed secure before or during conflict. The [intelligence community] is reaching out to the private sector to ensure current understanding of the dynamic cyber environment. More government-private sector and international cooperation is still required across the cybersecurity landscape."
In kicking off the hearing, Committee Chairman Mike Rogers (R-Mich.) said that legislative changes will be needed to achieve the "necessary unity of effort" by the US government and private sector in combating cyberthreats from states and non-state actors.
"As we move forward…I believe we need to have a good debate over where to draw the boundaries of what the US government defends, and how we can help any critical infrastructure or industry players that are left outside that perimeter defend themselves", Rogers said.