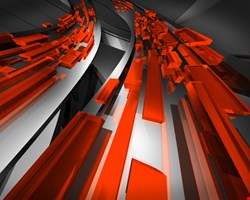 Over the weekend reports appeared in the UK press that the government is planning a new bill. "Internet companies will be instructed to install hardware enabling GCHQ – the Government's electronic 'listening' agency – to examine 'on demand' any phone call made, text message and email sent, and website accessed in 'real time'," said the Daily Telegraph. "Internet firms will be required to give intelligence agency GCHQ access to communications in real time under new legislation set to be announced soon," reported the BBC.
It is believed that the data in question is traffic data, and that access to content would still require judicial oversight. This basically means that the government will be able to monitor who is talking to whom on land and mobile phones (probably including geo-location data), who is in contact with whom via email, and who visits which websites. "It is vital that police and security services are able to obtain communications data in certain circumstances to investigate serious crime and terrorism and to protect the public. We need to take action to maintain the continued availability of communications data as technology changes," a Home Office spokesman told the Daily Telegraph.
The new bill is likely to be criticized on three fronts: value to law enforcement, technical effectiveness and civil liberties. Last month, when the Swedish government voted in favor of a data retention bill, Pirate Party activist Rick Falkvinge wrote that "a Germany study concluded that the data retention had only helped on 0.002% of criminal cases... In other words, hiring two new police officers is more effective for fighting crime than this abomination." The Home Office claims that realt-ime monitoring is necessary to prevent crime; but critics will claim that it is unlikely to prevent any more than it can solve.
There are already ways in which monitoring can be avoided: pre-paid throwaway mobile phones and web anonymizing processes such as Tor (the onion router), which routes traffic through a worldwide network of volunteer routers to conceal source and destination from surveillance. Critics will claim that criminals will use such methods and that only innocent citizens will be monitored.
Civil liberties groups are already objecting. Shami Chakrabarti, director of Liberty, said, "This is more ambitious than anything that has been done before. It is a pretty drastic step in a democracy." Nick Pickles, director of Big Brother Watch, said, "This is an unprecedented step that will see Britain adopt the same kind of surveillance seen in China and Iran."