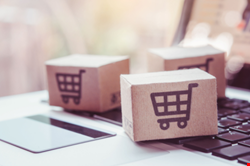 The UK government has announced a new fraud strategy which will focus heavily on mitigating the impact of telephone and online scams, although critics have said it doesn't go far enough.
The long-awaited response to a multibillion-pound problem will see £30m ($38m) invested in a replacement to the much-criticized Action Fraud reporting hub. The fraud and cybercrime reporting and analysis service (FCCRAS) is designed to provide a better user experience, with reduced wait times and a way to check the progress of cases.
Also announced were a new National Fraud Squad of 400 specialist investigators and an anti-fraud champion within government: the former head of the British Bankers' Association and Tory MP, Anthony Browne.
He put a strong emphasis on tech firms, telcos and financial institutions taking a more proactive stance to nip fraud in the bud.
For example, social media companies will be forced to provide a simple mechanism for users to report fraud within just two clicks. Banks will also be empowered to delay suspicious payments while they are investigated.
Read more on UK fraud: Think Tank Warns of "Silent Stealing" Fraud.
The government said it will ban SIM farms used to drive mass scam campaigns, as well as all cold calls for financial products. It also plans to work with Ofcom to further crack down on number spoofing used in many phone-based scams.
However, critics were quick to pick holes in the new strategy.
Helena Wood, co-head of the UK economic crime programme at the Royal United Services Institute (RUSI) thinktank, said, "Although the strategy includes extra resources for policing fraud, these levels are not commensurate to the scale of the threat.
"They are certainly not enough to turn around decades of under-investment in the enforcement response to the crime affecting more British citizens than any other."
RUSI has previously warned that fraud levels in the UK are so high that it has become a threat to national security.
Shadow home secretary, Yvette Cooper, pointed out that the plans to replace Action Fraud were first announced nearly two years ago.
"This plan is too little, too late and fails to match the scale of the problem," she argued.
Her colleague, shadow attorney general, Emily Thornberry, added that the strategy wrongly focuses only on consumer fraud.
"This has been billed as a fully integrated blueprint to tackle the entirety of Britain's fraud crisis, yet it ignores the tens of billions being lost to fraud against businesses and the government, and relies on estimates of the cost of fraud to members of the public that are seven years out of date," she argued.
It's also unclear how effective the new National Fraud Squad will be in tackling crimes committed from abroad.
"As many cyber-criminals are based abroad and evidence is increasingly more difficult to locate due to the wave of online anonymity tools, it may still leave law enforcement with very few stones to uncover," argued ESET global cyber security advisor, Jake Moore.
However, James Thomson, chair of the City of London Police Authority Board, welcomed the new strategy as a "significant" step forward.
"If fully implemented, the measures set out today will strengthen public protection, prevent future victims, and help put fraudsters behind bars," he added.
"The UK must ensure that the City and the wider national economy are the safest places to do business in the world. That is critical to safeguarding the public and to securing our nation's competitiveness."