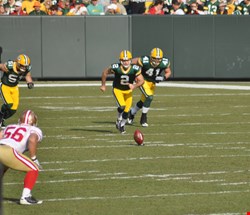 To that end, ISACA has developed the new COBIT 5 Certified Assessor Program, to provide an objective and reliable global benchmark for assessors of businesses' implementation of the COBIT 5 framework for the governance and management of enterprise IT. COBIT 5 provides a standard set of best principles, practices, analytical tools and models designed to help business and IT leaders maximize trust in, and value from, their enterprise's information and technology.
"ISACA worked with global IT practitioners and experts to provide in-depth instruction on applying COBIT 5 and to [examine how to] recognize those with the experience and knowledge needed for successful assessments of IT processes," said Roger Southgate, a COBIT developer and trainer with ISACA, in a statement. "The courses and exams follow ISACA's tradition of rigorous instruction and testing, which results in added value for both the professional and the enterprise."
The idea is to give enterprises a way to have confidence that IT process assessments are being performed by well-trained and qualified professionals that have experience in planning, building, running and/or monitoring IT processes. So, the term "a COBIT 5-Certified Assessor" should signify that the person has demonstrated the knowledge, experience and skill to do an accurate and thorough job – a differentiation mark for the practitioner and a confidence-booster for businesses.
COBIT 5 Certified Assessor requirements include completing the COBIT 5 Assessor course; passing the COBIT 5 foundation and assessor exams; proving five or more years of work experience performing process-based activities; and agreeing to abide by the ISACA Code of Professional Ethics.

The assessor certification goes hand-in-hand with the just-launched the COBIT 5 Implementation Course, which shows how to use COBIT 5 for specific business problems and risk scenarios. The course includes practical exercises and case-based scenarios for using COBIT 5 to govern and manage enterprise IT as normal business practice. The prerequisite to the course is successful completion of the COBIT 5 Foundation Exam.
"The COBIT 5 Implementation course helps those who want a practical understanding of how to apply COBIT 5 to critical business issues," said Richard Pharro, of APMG. "The Assessor course provides guidance on how to perform a process assessment and analyse the results. Those who pass the exams can be justifiably proud of their achievement."