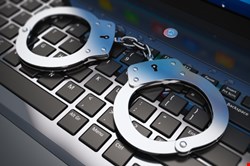 A 17-year-old London boy has been charged with computer misuse in connection with the massive DDoS attack on Spamhaus last year which led to worldwide internet disruption.
The statement continued with the following:
"A 17 year old male from London has today been charged with computer misuse, fraud and money laundering offences following a National Crime Agency investigation.
The DNS reflection attack was so large that it is said to have caused "collateral damage" to other parts of the internet, with some users unable to access their favourite sites.
The firm, which claims to host anything except child pornography or content related to terrorism, was placed on a blacklist by Spamhaus shortly before the DDoS.
The boy, who is presumably the same individual appearing in Camberwell Youth court this week, was also found with his computer logged onto various suspicious looking forums and "virtual systems".
Under UK law, anyone under 18 is deemed a child and therefore granted anonymity if arrested – although that will run out on the youth's next birthday.