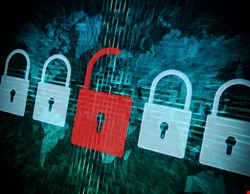 The acquisition will broaden Masergy's managed security portfolio with advanced persistent threat management and adaptive network behavioral analysis through technology that leverages machine learning and expert human intelligence.

"Cyber-attacks are only going to become more intense and sophisticated – it's a new battlefield," said Masergy CEO Chris MacFarland, in a statement. "The acquisition of Global DataGuard uniquely positions Masergy to deliver solutions engineered to address these advanced persistent threats."

With the acquisition, Masergy's security-as-a-service suite also adds comprehensive enterprise security solutions, including the Unified Enterprise Security product and a range of professional services, including comprehensive security audits, forensic audits, compliance testing, penetration testing, vulnerability assessments and risk management.

Unified Enterprise Security provides a system architecture designed to support cloud, on-premise and hybrid IT environments. The 100% passive modular solution overlays, complements and unifies a business's existing security investment with a range of options like round-the-clock monitoring and reporting by certified security analysts, adaptive, predictive network behavioral analysis, advanced persistent threat management, vulnerability management, security threat intelligence dashboard; security information and event management, intrusion detection and prevention, and managed firewall and intelligent Internet management.
According to Transparency Research, the managed security market was valued at $9.249 billon in 2012 and is expected to reach USD 24.127 billion by 2019, growing at a CAGR of 15.4% from 2013 - 2019. The market growth is driven by increased demand for applications such as network security and confidentiality services, the firm said, and cloud-based managed security service is seen as an emerging market and is expected to drive market growth in the near future.