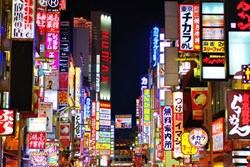 Mobiquant has been invited by Jetro (Japan External Trade Organization) to exhibit at the leading IT innovation event IT pro EXPO, taking place from October 9–11, 2013, in Tokyo. Run by the Jetro and Japan Government, the event aims to accelerate Japanese economic growth by stimulating business-led innovation and opening up international trade opportunities.
The event will bring together over 60,000 people from Asia, including attendees from international IT business, government and academia. Mobiquant was selected by the Jetro to exhibit at the event as one of the mobile security's most innovative companies.
In 2007, Mobiquant was the first company to provide a comprehensive solution for mobile security management. The firm has received numerous awards, including Frost & Sullivan's European Technology Innovation Award for a Mobile Security Management System.
Now Mobiquant has been hand-picked to showcase some of its most innovative technologies and further embed the company's reputation for mobile security business and technological solutions.
"We are really pleased that Mobiquant has been invited to exhibit at IT pro EXPO 2013", said Reda Zitouni, the firm's CEO. "It's a fantastic platform to demonstrate the company's ambition and commitment to security and innovation. It's also a good opportunity to highlight our activity in the Asian region."