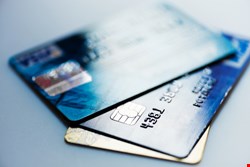 This year, the council will seat 21 new individuals on its Board of Advisors. The nomination period opens January 27, running through February 25. A voting period will follow, running between March 7 and April 5, and the board will be formally seated in May to serve a two-year term. Any participating organization can self-nominate a candidate.
"As a global organization, representation from EMEA, North America, Latin America and Asia Pacific on the Board of Advisors is critical for understanding and addressing the challenges in protecting cardholder data worldwide," said Bob Russo, general manager at the PCI SSC, in a statement. "We're pleased to have had such a diverse mix of perspectives and expertise from the outgoing board, whose feedback and advice has been instrumental in the council's ongoing efforts to address key issues such as mobile payment acceptance security, and proper installation of payment applications through the new qualified integrators and resellers (QIR) program."
He added: "I'd like to thank those who've served in this capacity and encourage participating organizations to play a leadership role in driving payment security forward by running for the Board of Advisors."
Fourteen of the seats will be open for nomination by current PCI SSC participating organizations. An additional seven will be appointed by the PCI SSC Executive Committee to ensure broad representation both geographically and across key stakeholder groups, and will be distributed in the following categories: financial institutions (acquirers and issuers), payment processors, merchants, and others (e.g., technology vendors, industry associations and service providers).

Meanwhile, Third-Party Security Assurance and Best Practices for Maintaining PCI DSS Compliance have been added as SIGs for 2013. These community-led projects will address their specific areas or security challenges in relation to the PCI standards, and are looking for members.
When it comes to the organization's Annual PCI Community Meetings, 2013 will see a third event in addition to its two regular North America and European Community Meetings. An Asia-Pacific installment is scheduled for November 20, in Kuala Lumpur, Malaysia.