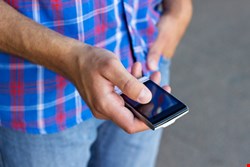 Singapore-based TalariaX Pte Ltd has been an RSA technology partner since its certification as a RSA Secured Partner in 2011, for sending SMS text OTP (one-time-PIN) for RSA users. This certification means that RSA users will be able to enjoy the benefits of using RSA's SecureID token, as well as SMS OTP on their mobile phone when they use RSA Authentication Manager for two-factor authentication during remote access.
Wong Jeat Shyan, CEO, TalariaX said: "We are pleased to have continued certification with the RSA Secured Partner Program and to achieve interoperability with RSA Authentication Manager 8. The TalariaX sendQuick appliance-based text messaging gateway has been successfully implemented and integrated by numerous RSA customers and we are pleased that these companies have enjoyed the benefits from our certification with RSA. sendQuick will continue to offer RSA customers with reliable and timely delivery of SMS (text) for the On-demand token (OTP) for all RSA users."
sendQuick SMS gateway is an appliance-based SMS gateway specifically developed for the enterprise market. Since it was first rolled out in 2002, sendQuick has been used by more than 1300 companies worldwide in applications such as IT alerts and notifications, two-factor authentication, SMS job dispatch, customer relationship management, SMS marketing, emergency messaging, and many more.
Today, companies require near-constant uptime for their IT systems and have zero tolerance for system failures, TalariaX said in a statement, adding that sendQuick is designed to send a short message (SMS) to the IT team when there is a problem, reducing downtime enterprises.
TalariaX sendQuick is a plug-and-play appliance that has HTTP plug-in features, including:
Out-of-the box (seamless) integration with RSA AM7.1 SP4 & RSA AM8
Implementation of RSA SecurID in multiple sites
Support for HTTP and HTTPs, for secure transactions
Support for multiple SMS message formats (Text, Flash SMS and Message Overwrite)
Filter rules for mobile number matching and pre-processing
Simple web-based configuration
Zero-maintenance appliance
Messages are logged (Send, Queued, Failed) for recording and archiving
TalariaX sendQuick is designed to benefit RSA customers with:
Local delivery for all SMS, helping to increase message reliability and dependency (no third-party involvement)
Local delivery that helps ensure the lowest SMS delivery cost
High security and reliability because SMS transmissions are within the local network (intranet)
The use of SMS OTP for primary authentication, backup 2FA or 2FA for on-demand remote access for contractors
Lower SMS OTP implementation costs because it is a plug-and-play appliance
http://www.talariax.com