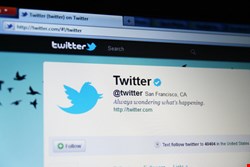 As reported by Infosecurity, Twitter agreed to acquire Whisper Systems, along with the services of the company's founders Moxie Marlinspike and Stuart Anderson, last month.
In a blog, Chris Aniszczyk, open source manager at Twitter, confirmed the acquisition along with plans to open source Whisper Systems' software. However, he cautioned that Twitter would do so carefully.
"Before we fully release Whisper Systems' code to the public in the coming months, we need to make sure it meets legal requirements and is consumable by the open source community. The plan is to open source the code in an iterative fashion, starting...with TextSecure, which provides support for encrypted texts on Android devices. We hope individuals will continue to find it useful and build upon it", Aniszczyk explained.
"We look forward to seeing what the community builds around the Whisper Systems open source contribution", he added.
In addition to TextSecure, Whisper Systems developed WhisperCore, which provides full-disk encryption, a firewall, and encrypted backups for Android phones. In August Marlinspike unveiled Convergence, his alternative to what he characterized as untrustworthy certificate authorities, several of which had been victimized by attacks this year.