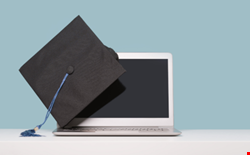 The UK Cyber Security Council (UKCSC) has announced the closure of the country's Certified Cyber Professional (CCP) scheme to new applicants from June 30.
Although CCP certifications will remain valid until they expire at latest on December 31 2026, the move is being made to make way for the launch of new chartered titles in late July this year.
Read more on the UKCSC: UK Cyber Security Council Officially Launches as Independent Body.
The cybersecurity sector was finally given royal charter status last year, aligning it with other professions such as accounting and engineering.
The UKCSC also took over the running of the CCP from the National Cyber Security Centre (NCSC) in 2022 in order to manage the transition to UK Cyber Security Council Chartership Titles.
In line with other industries, individuals will be able to receive professional recognition at three levels: associate, principal or chartered status.
This will also mean some administrative changes for employers.
"Those organizations who have adopted CCP as part of their career development and recruitment processes should now take steps to review the procedures and update them to reflect the new UK Cyber Security Council Chartership Titles as they become available. The same requirement is applicable to UK government contracts," the NCSC said.
"Both the NCSC and the UKCSC are working together to ensure that these new standards meet not only the requirements of the UK's Cyber Security Strategy but also to ensure the longevity of these new awards, as a benchmark of excellence, as the cybersecurity profession continues to evolve."
The UKCSC last year announced a pilot program to create the country's first chartered cyber professionals. The organization formerly known as the UK's Institute of Information Security Professionals (IISPs), which will help to deliver the program as CIISec, was awarded a Royal Charter back in 2019.