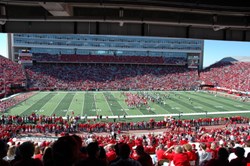 The university announced last week that a staff member of the Computing Services Network detected a security breach of the Nebraska Student Information System, which contains social security numbers, addresses, and other information on students, parents, alumni, applicants, and employees. The university stressed that there is "no clear evidence that any information was downloaded".
While the university did not provide an estimate in its announcement of how many people were affected, Omaha TV station KETV reported that the breach could have affected up to 650,000 people.
"We are working with law enforcement and forensics experts to thoroughly reconstruct this incident so that we can identify limitations in our system and put new safeguards in place for the future. We deeply regret any concern or inconvenience this incident may cause our students or alumni", commented Joshua Mauk, the university's information security officer.
Mauk told KETV that the university has assembled a team of between 20 to 30 people to investigate the breach. "It was a complicated and targeted attack on our system," he said.