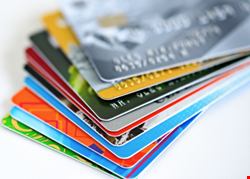 The US government has claimed to have dismantled yet another popular cybercrime service, after unsealing a four-count indictment against its alleged Russian operator.
Try2Check played a key role in the online fraud supply chain, by enabling cyber-criminals who bought stolen cards on underground sites to test how many were still active and could therefore be used to commit fraud.
The site processed a minimum of tens of millions of cards each year since it was founded in 2005 and supported carding shops like the infamous Joker's Stash that made hundreds of millions of dollars in profits annually, according to the US Attorney's Office.
Read more on underground carding sites: Hackers Hacked as Underground Carding Site is Breached.
At some points in time the site processed even more cards. Over a nine-month period in 2018, it ran at least 16 million checks, and over a 13-month period beginning September 2021, the site performed at least 17 million checks, the notice claimed.
Try2Check's websites have now been taken offline and the State Department has issued a $10m reward for information leading to the capture of the man accused of running the platform.
Russian resident Denis Gennadievich Kulkov (aka "Kreenjo," "Nordex" and "Nordexin") is accused of access device fraud, computer intrusion and money laundering in connection with Try2Check. If found and convicted he could face a 20-year stretch behind bars.
Over the years Kulkov is said to have made at least $18m in bitcoin and an unknown amount through other digital currencies, which were used to purchase a Ferrari and other luxury items.
However, given current geopolitics, it is unlikely the resident of the south-western city of Samara will be apprehended, assuming he remains in Russia.
"Today is a bad day for criminals who relied on the defendant's platform as the gold standard to verify that the credit cards they stole from hard working individuals living in the Eastern District of New York and across the world had value," said Breon Peace, US attorney for the Eastern District of New York.
"Today's indictment and global takedown of the Try2Check website demonstrates that the office, together with our partners, will disrupt cybercrime operations no matter where they are based."