Are you new to information security, with many burning questions you wish you could ask your CISO? Or perhaps you are an experienced professional with strategic challenges that need additional insight? Maybe you are not part of information security but part of a business unit that has questions about information security. Whatever your position, here's your opportunity to ask the CISO about the information security topics that matter to you.
David Cass, Senior VP & CISO for Elsevier, has written and presented on numerous information security topics, but rather than blog about the topic in general, he really wants to solicit questions from you, Infosecurity's readers, and provide insight on the questions and issues that impact your day to day work.
How to Get Involved:
We have various ways for you to put your questions to David. Send them through using any of the options below, and your question may feature in David's next blog.
Leave a comment in the comments section below
Tweet us @InfosecurityMag using #AskTheCISO
Email us on: infosecurity.magazine@reedexpo.co.uk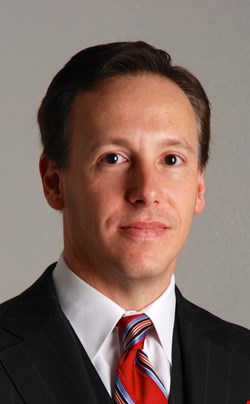 About David
David is the Chief Information Security Officer (CISO) for Elsevier. He leads an organization of experienced legal, risk and security professionals that provide data protection, privacy, security, and risk management guidance on a global basis for Elsevier.
David has extensive experience in IT security, risk assessment, risk management, business continuity and disaster recovery, developing security policies and procedures. He has played a key role in leading and building corporate risk & governance and information security organizations in the financial sector.
David has a MSE from Penn Engineering and The Wharton School of Business, and a MBA from MIT.