International Women's Day is a globally recognized awareness campaign that has been running for over a century. Its messaging and initiatives are vital contributions in bringing about more gender equality.
Yet it is important the conversations and awareness generated by this annual event continue all year round and not be seen as simply a marketing/gimmick opportunity for businesses. To paraphrase a famous saying, gender diversity is for life, not just for March 8.
Jenny Radcliffe, aka 'The People Hacker,' is known for not pulling her punches, making her a perfect candidate to discuss this topic in relation to cybersecurity, which many are tempted to tiptoe around. Speaking to Infosecurity ahead of International Women's Day 2023, the recipient of Infosecurity Europe's prestigious Hall of Fame award warned of the importance of not getting drawn into "performative diversity" when it comes to marking this prestigious awareness campaign.
"What's very easy to do is to post on social media and declare a commitment to something when it's in the news and popular," Radcliffe said.
"Often, it doesn't translate into meaningful contributions over and that's something we really need to get a handle on," she added.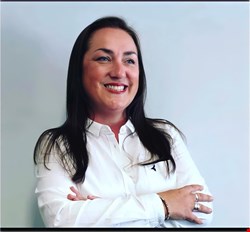 Ensuring organizations move beyond platitudes and sentiment to practical action requires a major cultural change, Radcliffe argued. It necessitates organizations developing a plan with objectives, and committing to publishing the outcomes of that strategy.
Such an approach will ensure conversations and initiatives around gender diversity continue 365 days a year in organizations, said Radcliffe. "If the only time you talk about it is on a significant day, then yes, it's going to be uncomfortable – so you have to talk about it all the time."
Demonstrating True Allyship
The importance of putting words into action is particularly pertinent when it comes to allyship – essentially, the role of men in actively supporting women's rights. This is a key component of this year's International Women's Day theme of 'Embrace Equity.'
Radcliffe emphasized that to be a true ally, men "need to be upstanders as opposed to bystanders." This means speaking out in situations such as when someone is behaving inappropriately or if women in the team are being marginalized or ignored – having those "uncomfortable conversations."
A common issue Radcliffe has observed in her career is women not getting enough credit for their ideas, with others in the team often "literally just taking an idea and repeating it – then the person who had the original idea is silenced."
In these situations, allies must stop the conversation and say "actually, this idea came from this person, so let them finish it," she outlined.
As well as men, Radcliffe also highlighted the crucial role of women in senior positions within cybersecurity in calling out bad behaviors and generally supporting other females' progress. "There's plenty of women who behave really badly in this industry," she said.
Giving this support to ensure the ideas and voices of women are properly heard is critical to facilitating opportunities for advancement. Radcliffe highlighted research by the MIT Sloan School of Management showing that women tend to be promoted on results, whereas men tend to be promoted on potential.
Personal Experiences
Radcliffe has enjoyed a highly successful career in cybersecurity, specializing in social engineering testing, and is a sought-after keynote speaker at industry events and increasingly, the mainstream media. Our interview was held amid a hectic period for Radcliffe, following the recent publication of her new book, People Hacker: Confessions of a Burglar for Hire.
Yet gender bias has been, and sometimes still is, something she experiences in her work. She recalled working on projects in earlier stages of her career where a lot of people – both men and women – "were dismissive of my skills and certainly my background." Radcliffe noted that other characteristics aside from her gender may be at play here, including growing up in the Northern UK city of Liverpool and her regional accent. But she suspects her gender was the primary reason.
However, at the time Radcliffe didn't appreciate that she was experiencing gender bias.
"In hindsight, it clearly was a lot of the time, but I was operating in a very different sphere," she explained.
"There has to be an effort to push out from beyond where we normally go in recruitment"
Even as Radcliffe became established in the industry, the dismissive attitudes did not completely disappear. In one instance, at a conference she was due to speak at, a male speaker asked her 'do you have a degree?' After replying that she had three, he told Radcliffe that 'mine's from Cambridge' and preceded to ask her 'do you know where that is?'
"By that point, I'd already lectured at over 20 universities, including Cambridge and Oxford and a couple of the Ivy Leagues in the States," she said.
On reflection, Radcliffe realized the man's words was code for "know your place." However, she said, "the older I get the less attention I pay to that stuff."
Adapting Recruitment Practices
Radcliffe developed a burning passion for helping improve women's experiences in cybersecurity, partly as a result of the experiences she had described. The biggest focus for organizations should be at the recruitment stage, and expanding the hiring pool to entice more female candidates into applying for cybersecurity jobs.
If firms are finding that they are only receiving applications from men, they should consider the changing their advertising practices. Radcliffe noted: "If we keep going for the same publications and agencies to hire, then you're only going to get the same type of people. There has to be an effort to push out from beyond where we normally go in recruitment."
Radcliffe also believes that the frequent "hyperbolic" language used in the cybersecurity industry is off-putting to many women, with terms like "war gaming" and "kill chain" commonplace. Toning this rhetoric down can therefore make the sector more appealing to women.
"It's not just women, it's anyone with a personality who doesn't perhaps embrace that kind of combative culture," she added.
Another important means of encouraging more women to join the industry is to properly embrace flexible working. Radcliffe noted that the shift to work from home during the COVID-19 pandemic proved that remote working can be effective.
"I genuinely think we shouldn't be forcing people to go into offices if they don't need to be in that office, and we shouldn't be saying they've got to be working online during certain hours," she commented.
Instead, organizations should take an objective-driven approach, where as long as workers achieve their targets, it shouldn't matter what hours and where they work, Radcliffe said.
A commitment to "genuine" flexible working will be highly appealing to many women, such as those with household and childcare responsibilities, in addition to those with mental health challenges, she added.
Advice for Women
Radcliffe observed that the vast amount of issues being discussed in the modern world, facilitated by social media, can create unnecessary complexities and pressure for women.
With this in mind, she urged women to avoid falling into the trap of always believing they are experiencing 'imposter syndrome' – whereby they doubt their ability to do their job properly. While imposter syndrome is certainly an issue that should be recognized and addressed, Radcliffe is concerned that the constant discussion about it could be having a detrimental impact on some women.
"We constantly face this narrative of we're not confident – it's almost like you have to have imposter syndrome," she stated, pointing out: "If I spoke about imposter syndrome in my job all the time, I feel that my clients would think 'well why am I hiring her then?'"
In a similar vein, she said that women should avoid "catastrophizing" decisions, such as a particular interview or presentation, and recognize that your career will last a long time, with many natural twists and turns.
"Stop thinking that every single thing is the most important thing you'll ever do – it's a journey and sometimes we have to take a few steps back to move forward," she advised.
Radcliffe's words and advice relating to gender diversity are akin to her skills in social engineering testing – cutting through the noise and highlighting practical, actionable solutions.