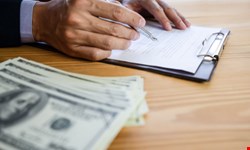 Entering the second quarter of 2023 we continue to see the cybersecurity market consolidate, with large companies acquiring smaller, niche players in an effort to expand their product offerings and reach new customers. Here are some of the most notable M&As from April and May 2023.
---
Parsons' $43m Acquisition of IPKeys Power Partners Completed
US government contractor Parsons announced on April 14 that it had completed the acquisition of cyber and operation security provider IPKeys Power Partners for $43m. Based in New Jersey, IPKeys Power Partners serves electric, water, and gas utilities across North America.
---
Charlesbank Capital Partners Acquired Maltego, Invested $100m
German open-source intelligence platform Maltego, used by law enforcement organizations and investigators worldwide, has raised $100m from Charlesbank Technology Opportunities Funds. Boston-based Charlesbank Capital Partners, which manages the fund, also bought the company for an undisclosed amount on April 18.
---
API Security Firm Neosec to be Acquired by Akamai
Akamai Technologies announced on April 19 that it has entered into a definitive agreement to acquire Neosec, an API detection and response platform based on data and behavioral analytics. The value of the deal was not disclosed.
---
Yubico Merges with SPAC, Goes Public at $800m Valuation
In 2022 hardware authentication vendor Yubico saw its revenue skyrocket to $151.3m, up 80% from 2021. Now the Swedish company plans to go public with an $800m valuation. Yubico announced on April 21 that it will be merging with ACQ Bure AB, a special purpose acquisition company (SPAC), in the third quarter of 2023.
---
Pentesting Provider Vonahi Security Joins Kaseya
Vonahi Security, which specializes in automated penetration testing, said on April 25, during the Kaseya Connect Global conference, that it was joining Kaseya for an undisclosed amount. However, Vonahi will continue to provide its products to customers and will be working on integrating its technology into Kaseya's offering.
---
Lookout Consumer Mobile Security Activity Acquired by F-Secure
Lookout announced on April 26 that it will become an enterprise-only security provider after selling its consumer mobile security business segment to F-Secure. Financial terms were not disclosed.
---
Mozilla Adds Fakespot to Its Portfolio
Mozilla announced on May 2 that it acquired Fakespot, a firm specializing in identifying fake reviews and counterfeits using AI. Fakespot will continue to work on all major browsers.
---
MAXISIQ Sells INGRESSIVE Business Division to Millennium Corporation
Red teaming provider Millennium Corporation, which works with NSA and other US government agencies, announced it was acquiring the INGRESSIVE business segment of MAXISIQ, another US government security contractor. INGRESSIVE includes security vulnerability assessments, penetration testing and red teaming exercises.
---
Noventic Merges with SPAC, to be Listed on Nasdaq
Cybersecurity provider Noventiq, which serves high-growth emerging markets, announced on May 4 that it is merging with Corner Growth Acquisition Corp, a special purpose acquisition company (SPAC). The combined company is expected to be listed on Nasdaq as NVIQ.
---
Absolute Software to be Acquired by Crosspoint Capital Partners for $870m
Nasdaq-listed Absolute Software, which provides endpoint security and secure access solutions, is set to go private following an acquisition by Crosspoint Capital Partners for approximately $870 million. The deal was announced on May 11.
---
IBM Buys Polar Security to Address Shadow Data
IBM publicized on May 16 its acquisition of Polar Security. This security provider helps companies discover, monitor and secure cloud and software-as-a-service (SaaS) application data for an undisclosed amount. This is the third IBM acquisition of 2023 and it will allow Big Blue to address the growing shadow data problem.