The 2015 UK general election is nearly upon us, and as the country grinds towards what looks like a second hung parliament in two terms, neither of the two traditional major parties seems able to break the polling deadlock. Meanwhile, a whole host of smaller parties looks to capitalize on the slow erosion of voter trust in the Labour-Conservative dichotomy.
As this fairly tepid battle rages on, the usual issues are being rolled out and endlessly debated: immigration, taxation, the national healthcare budget, welfare and so on. This is hardly surprising; elections all over the world are fought over these issues, which fundamentally define the kind of society we live in.
However, while not prioritized in public electioneering, technology and information security are nonetheless important cornerstones of any political party's vision for the country – particularly with the rise of digital government, the technology sector's economic importance, and also cybersecurity's role in national defense.
In their recently-published 2015 manifestos, each of the parties sets out its policies on the tech sector, digital innovation and cybersecurity. Here, we take a look at the Labour, Conservative and Liberal Democrat manifestos to assess where each of these parties sits on technology and security.
Over on our homepage, you can vote in our latest poll, which asks readers to state which political party has information security highest on its agenda.
Conservatives
The Tories, led by serving prime minister David Cameron, outline that they will "continue to invest in our cyber-defence capabilities." This government spent around £860m as part of its cybersecurity strategy.
On the controversial issue of government's ability to tap into communications, the Conservative manifesto has the following:
"We will keep up to date the ability of the police and security services to access communications data – the 'who, where, when and how' of a communication, but not its content. Our new communications data legislation will strengthen our ability to disrupt terrorist plots, criminal networks and organised child grooming gangs, even as technology develops. We will maintain the ability of the authorities to intercept the content of suspects' communications, while continuing to strengthen oversight of the use of these powers."
The new legislation proposed will presumably take a similar form to the much-maligned Snooper's Charter which has so far failed to get through parliament. Cameron attracted criticism earlier this year for claiming encrypted communications should always be accessible and readable by government; the manifesto's commitment to legislating for the collection of metadata rather than 'content' will unlikely appease campaigners against such surveillance.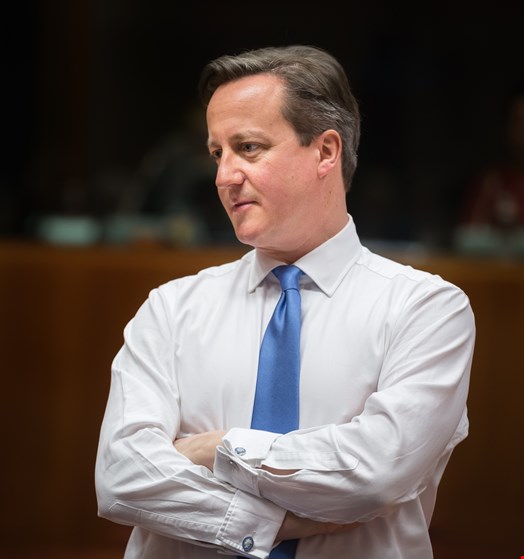 The Tories have also outlined their plan to create new 'Extremism Disruption Orders'. The power these orders grant "might, for instance, prevent those who are seeking to radicalise young British people online from using the internet or communicating via social media."
A Conservative government would continue its work to block certain types of content reaching UK web users: "We will protect intellectual property by continuing to require internet service providers to block sites that carry large amounts of illegal content, including their proxies."
The Tories also pledge to "build on progress made under our voluntary anti-piracy projects to warn internet users when they are breaching copyright." They will "work to ensure that search engines do not link to the worst-offending sites."
Other key points from the Conservative manifesto include:
Investment in the south-west's cybersecurity industry
Trebling the Start-Up Loans program so more start-ups can borrow money
The creation of further R&D technology hubs
Police will be banned from accessing journalists' phone records to identify whistleblowers and sources "without prior judicial approval"
Emphasis on computer crime in police training, with an expansion in the number of volunteer 'Cyber Specials'
Liberal Democrats
Of the three major parties, Nick Clegg's Lib Dems have placed the most emphasis on policies surrounding the collection and use of citizens' communication data. Significantly, the Conservatives' recent coalition partners want to introduce a Digital Bill of Rights as part of a "complete overhaul of surveillance powers in 2016."
This, their manifesto states, is a chance to "control excessive state power, and ensure that in an era when surveillance is easier than ever before we maintain the right to privacy and free speech."
Privacy, the Lib Dems believe, "should always be the norm for personal data, meaning surveillance must always be justified and proportionate and any demand to read private encrypted communications must be targeted and proportionate."
Of all the major parties, the Lib Dems will likely appeal most to privacy advocates on the back of this – which is simply a restatement of the party's deeply ingrained philosophy of protecting individual liberty , demonstrated by the party's opposition to the Snooper's Charter, which it regards as "disproportionate and unacceptable."
Access to communications data and metadata must only take place when there is "reasonable suspicion of criminal activity or to prevent threats to life."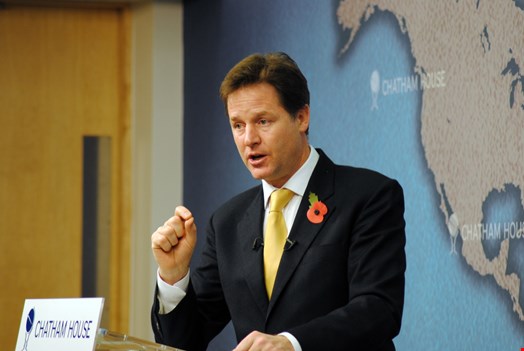 The party's Digital Bill of Rights would also give individuals the right to control their own personal data: "everyone should be able to view, correct and (where appropriate and proportionate) delete their personal data, wherever it is held."
Such a proposal clearly correlates with the 'right to be forgotten' principle which has recently gained considerable traction in existing and forthcoming EU legislation.
Other facets of the Bill of Digital Rights would forbid public bodies collecting, storing and processing personal data without statutory authority; introduce custodial sentence for "egregious" breaches of the Data Protection Act; give privacy the same protection online as offline; and make sure privacy policies of service providers are "clear concise and easy to understand."
Other relevant proposals from the Lib Dems include:
Investment in security and intelligence agencies to counter the threat of cyber-attack and cyber-warfare
Support free media and a free internet
Double research spending across the economy; more innovation and tech hubs
Promote STEM take-up in schools; keep coding on the national curriculum
High-speed broadband coverage for 99.9% of households in the UK
Labour
The manifesto of Ed Miliband's party states that "Britain needs to be prepared to counter the threat of cyber-attacks." Labour has already called on the government, it says, "to require every company working with the Ministry of Defence…to sign up to a cyber-security charter."
This, the party believes, "would reduce the risk of hackers using small suppliers to break into the systems of major defence companies or the department itself."
In addition, Labour will consult on creating a "statutory requirement for all private companies to report serious cyber-attacks threatening our national infrastructure."
In addition to debating on mandated breach reporting and its suggested charter for defence contractors, Labour also sets out its stall on what investigative powers should be afforded to intelligence agencies – a timely debate given the tortuous tale of the Communications Data Bill in the last parliament.
"We will need to update our investigative laws to keep up with changing technology," Labour writes, "strengthening both the powers available, and the safeguards that protect people's privacy."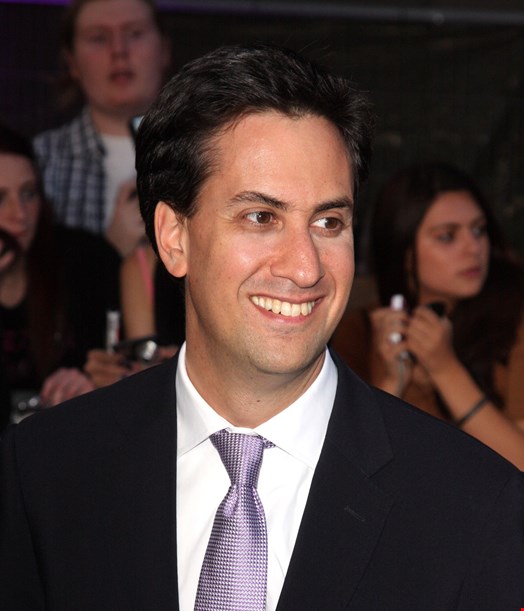 Labour pushed for the independent terrorism legislation reviewed being undertaken by David Anderson, and on the back of this the party "will strengthen the oversight of our intelligence agencies to make sure the public can continue to have confidence in the vital work that they do to keep us safe."
In addition, Labour says it will further advance the project of digital government to enable "better communication, more collaboration and sharing of data between services."
It will increase the inclusivity, accountability and transparency of digital government, while "continu[ing] to back the principle of 'open data by default', releasing public sector performance data wherever possible."
Other related policies from Labour's manifesto include:
Introducing a new long-term funding policy for science and research institutes
Affordable high-speed broadband in "all parts of the country"
Supporting community-based programs to boost digital skills
Supporting more high-tech clusters, especially outside south-eastern England.
Small businesses to be "first in line" for tax cuts; business rates for 1.5 million smaller business properties to be cut then frozen – policies that should benefit the burgeoning tech start-up environment.
Analysis
The Liberal Democrats have dedicated the most space in their manifesto to the topic of surveillance, and their policies appear the most radical. Much of what the party proposes with its Digital Bill of Rights will no doubt appeal to privacy advocates, and it would place Britain as forerunners of privacy protection in Europe. However, given the Lib Dems' decimation in the polls, as the party struggles to shrug off its reputation as Tory stooges, propping up a government that has enacted fierce cuts in the last five years, it is highly unlikely the party will gain enough seats to push through such legislation in its full form.
Another coalition with the Conservatives for the Lib Dems would not break the impasse on this issue, given the Tory's stark opposition to their previous coalition partners on the subject of the surveillance powers for investigative agencies.
Labour, by contrast, has not given much clarity or definition to its proposed updates to investigative laws. If the Lib Dems were to join a coalition with Labour, then a criterion of any negotiations may revolve around the former's Digital Bill of Rights. This situation would present the most likely channel for the Lib Dems to push through some of its proposals.
In terms of defense budget and funding for research and tech start-ups, each of the three parties analyzed here displays commitment to enhancing Britain's technological capability in the commercial and enterprise space as well as in a military context. The outgoing government has delivered on its promise to offer significant funding for cybersecurity ventures – and given the growing importance of Britain's digital economy, no incoming government can afford to neglect this area.