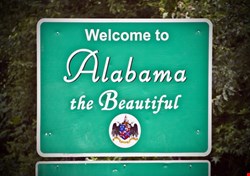 In the fourth quarter, corporate recruiters and staffing firms posted about 64,000 job ads for cybersecurity professionals, which was a 2% increase compared to the same quarter in 2010, according to the survey.
The number of cybersecurity job ads varied by region. Metropolitan areas with the highest volume of cybersecurity job listings during the fourth quarter were Washington, D.C., Baltimore, Md., and Huntsville, Ala.
Employers in Washington accounted for about one-third of hiring demand, with more than 2,100 unique listings during the fourth quarter. However, this represented a 21% year-over-year decline in hiring. On the other hand, Baltimore and Huntsville both experienced year-over-year increases.
Companies that are sourcing for cybersecurity skills are likely to find these jobs moderately hard-to-fill, with conditions varying by location.
Companies in Huntsville are currently experiencing one of the more difficult conditions when recruiting candidates with cybersecurity skills. Hiring demand in Huntsville continues to grow, while the local talent pool is not growing at the same pace. Employers in this area are likely to compete heavily to attract talent and experience a longer time-to-fill than many other areas across the US. The average duration of an online cybersecurity job posting in Huntsville is seven weeks, one week longer than the national average.
In comparison, the easiest places to recruit cybersecurity professionals are Sacramento, Calif., Omaha, Neb., and Utica, N.Y. These areas are likely to fill job openings faster than the rest of the US, according to WANTED Analytics.