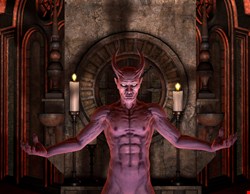 Diablo III user accounts were hacked over the weekend, according to a report by Eurogamer.net. Users have experienced the loss of items stored in character inventories and stash, as well as "gold" from their accounts.
Blizzard has "rolled back" the affected characters to the point before the accounts were compromised but some progress has been lost, Eurogamer noted.
In addition, the Diablo III servers in Europe went offline on Sunday afternoon for around four hours, preventing players from logging in. Speculation is that the servers were taken offline by a SQL injection attack, but this has not been confirmed, the report noted.
Blizzard offers the Authenticator service to provide additional security for users' accounts, but apparently users subscribing to the service were hacked as well, according to the report.
"Blizzard will be keen to address the situation quickly, especially in light of the upcoming release of the real money auction house and the growing complaints from players. Blizzard said last week it was set for release at the end of the month", observed Eurogamer.net.