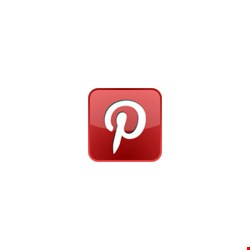 Pinterest explained in a blog that if a user's account is locked, it will log off all users and send an email with instructions to create a new password.
"We understand that it's frustrating to lose access to your pins and we're working to get you pinning again as soon as possible - thank you for your patience", the site said in a statement.
Nikki, the social media coordinator at the Identity Theft Resource Center, complained that her Pinterest account was hacked. She related her experience:
"Just now I happened to come across a Facebook post about how to make a very cool iPad case using wallpaper so I thought I would go ahead and pin it so I could check it out later. This is when the trouble began. I have several different 'boards' on my Pinterest to organize what I find online, but the board to which this particular link wanted to post to was called 'Make Money Online'. Fairly certain that I had not created that board, I logged into the site and found that several boards had been created and items had been pinned to them. The pinned items, when clicked on, would lead someone to either an online job scam or a malware download."
According to Josh Davis with LLsocial.com, a number of Pinterest account holders have complained about similar experiences. He noted that Pinterest has put up a survey for users who have been hacked to describe the circumstances in an effort to find the source – so far without success.