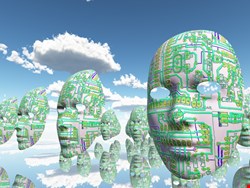 DecTech has 60 team members serving customers in 42 countries across six locations in Asia and Europe where it supports banks, financial services and insurance, as well as emerging e-commerce clients.

The deal will give GBG access the Asian market for online commerce with a combined offer of DecTech's fraud detection and prevention solutions and GBG's identity and location verification solutions. The two will also jointly push into the Middle East, Eastern Europe and South America. DecTech has been slowly expanding further globally in these emerging markets, and the acquisition will give the combined company a better platform for doing so.
"We believe the acquisition and integration of DecTech into the group will considerably enhance our ability to serve our clients globally by extending our product suite with highly complementary technology that is in demand in both established and developing markets," said Richard Law, GBGroup's CEO, in a statement.
GBG will also be able to broaden service offerings for their 4,000+ existing clients across Europe and North America.
"We are augmenting and broadening our product suite with technology that is in demand in both established and developing markets, while extending our geographic reach," said John Lord, GBGroup's managing director. "Synergies between our respective product suites and customer demands will enable us to further address their growing requirements. DecTech has a leading solution which is mirrored by GBG's expertise and leadership in Identity Intelligence. Both have global capability and together will deliver the leading identity and fraud suite which is data agnostic and can be deployed with cross border or local expertise.''
DecTech has 60 staff and posted revenues of $9.7 million in the twelve months to December 2013 and adjusted underlying pre-tax profits of $3.9 million.