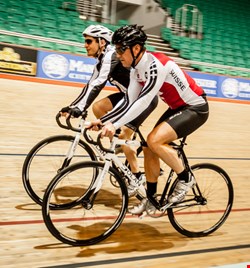 The funds will be used to introduce a new mobile chemotherapy unit for The Christie, enabling patients to receive treatment closer to home.

Cotton will lead a group of leading North West businessmen in a ruthless cycling challenge between 14th and 18th September as part of his 'On The Road to Recovery campaign'.

The campaign, which started in April this year, includes a series of fundraising activities. The biggest feat of them all is the 'On the Road' cycle challenge, which will see a team of local business leaders tackle five iconic stages of the Tour De France back to back, covering 650km over the course of five days. There has been £170,000 donated to the cause so far.

Rob Cotton said: "This is a really exciting project to be involved with and a cause that is extremely close to my heart.

"The Christie provides valuable support to cancer patients in the North West and mobile chemotherapy units will help it to deliver care much closer to the patient's home.

"The Tour De France Challenge will be an incredibly difficult feat of physical and mental strength but a great experience and we are looking forward to challenging both our businesses and our bodies in order to raise money for such a worthy cause."

The Christie is one of Europe's leading cancer treatments centres, based in South Manchester with radiotherapy centres in Salford and Oldham. For more information on the On The Road to Recovery challenge and how to get involved please visit www.ontheroadtorecovery.co.uk.
If you'd like to donate, please click here.