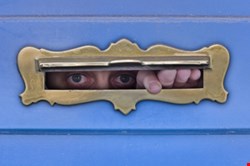 Privacy International (PI), along with other privacy groups in the UK, had initially sought to challenge the legality of GCHQ's Tempora surveillance program via the UK courts through a judicial review. Tempora, including GCHQ's 'mastering the internet' and 'global telecoms exploitation' programs, taps the fiber optic cables that carry the greater part of the world's internet communications; something that the privacy groups claim is illegal. The government, however, refused permission for the judicial review, saying that any complaints should be raised with the Investigatory Powers Tribunal.
Since this route would not provide a legal response to the issues, the privacy groups have sought alternative routes. The first was to take the UK to the European Court. Now PI has also raised complaints against several world leading telecommunications companies with the Organisation for Economic Cooperation and Development (OECD) in the UK.
The OECD lays down Guidelines for Multinational Enterprises, and PI's complaints are that these have been breached by BT ("Remedy"), Verizon Business ("Dacron"), Vodafone Cable ("Gerontic"), Global Crossing ("Pinnage"), Level 3 ("Little"), Viatel ("Vitreous"); and Interoute ("Streetcar"). The names in parenthesis are allegedly GCHQ's codenames for the companies that have co-operated in Tempora.
PI's basic argument is that Tempora breaches fundamental human rights in respect of personal privacy; and that in co-operating in and facilitating that breach the telecoms companies are in breach of the OECD guidelines. Key to both this complaint and the complaint to the European Court is whether Tempora's mass surveillance is indeed contrary to international Human Rights laws.
Article 17 (1) of the UN's International Covenant on Civil and Political Rights states "No one shall be subjected to arbitrary or unlawful interference with his privacy, family, home or correspondence, nor to unlawful attacks on his honor and reputation." Commentary on this expands: "Surveillance, whether electronic or otherwise, interceptions of telephonic, telegraphic and other forms of communication, wire-tapping and recording of conversations should be prohibited."
In persuading the OECD to declare the telecoms company to be in breach of its guidelines for multinational companies, PI is hoping to force those companies to come clean on their past co-operation with GCHQ, and to amend their future relationship. It wants to know what steps the telecoms companies took to oppose Tempora and protect their customers; to exhaust all legal avenues available to challenge GCHQ's requests or directions to facilitate GCHQ's mass interception programs; and to stop any voluntary co-operation with GCHQ.
PI wrote to all of the companies concerned asking for a response to these issues, but received no replies.
In a statement Monday, PI said, "While other companies, such as Facebook, Google, Microsoft, and Yahoo! have pushed back against government surveillance requests, it appears that none of the fiber optic cable companies pursued any available legal avenues to protect the rights of their customers."
Eric King, PI's head of research, explained, "Far from being coerced, it appears some of the companies have gone well beyond their legal responsibility by colluding with GCHQ on its Tempora program. We call on these companies to do the right thing and halt their involvement with mass surveillance and hope the OECD will investigate what steps, if any, the companies took to defend the human rights of their customers."