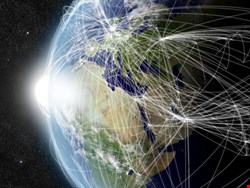 SANS Institute, a leader and one of the largest sources for information security training and security certification in the world, has announced more details of this year's EMEA events schedule. "Last year was a busy one for SANS across the region and we delivered more training events than ever before," says Matt Anderson, director, EMEA, SANS Institute. He added that "2014 looks to be even busier as demand for SANS information security training continues to grow and our reach is spreading across a wider geographic area and subject diversity."
SANS Munich in March
This year, SANS will be returning to Munich with two of its most popular courses for penetration testers and forensic investigators. From Monday March 31st to Saturday April 5th, the Marriott's Courtyard Hotel in Munich will host SEC504: Hacker Techniques, Exploits and Incident Handling led by James Lyne and FOR610: Reverse-Engineering Malware: Malware Analysis Tools and Techniques led by Jess Garcia.
Gulf Region in April
SANS Abu Dhabi offers three courses and runs from April 26th to May 4th at the Hilton International. The event includes FOR572: Advanced Network Forensics & Analysis, which teaches the critical skills needed to mount efficient and effective post-incident response investigations. Raul Siles will be leading SEC575: Mobile Device Security and Ethical Hacking, which has been updated to cover BlackBerry 10, Apple iOS 7, and Android 4.3 devices and the critical skills needed to design, deploy, operate and assess a well-managed secure mobile environment.
SANS Secure Europe during May
From the 12th to the 24th of May, SANS returns to the Radisson Blu Hotel in the heart of Amsterdam to hold mainland Europe's largest dedicated IT security training event. This year SANS debuts two new courses, SEC561: Intense Hands-on Pen Testing Skill Development, the most labs-based course ever run by SANS, and SANS FOR572: Advanced Network Forensics and Analysis led by Steve Armstrong.
Amsterdam will also host 7 additional courses:
SEC503: Intrusion Detection In-Depth, with Jess Garcia
SEC401: Security Essentials Bootcamp Style, with Stephen Sims
SEC501: Advanced Security Essentials – Enterprise Defender, with Bryce Galbraith
SEC579: Virtualization and Private Cloud Security, with Dave Shackleford
SEC642: Advanced Web App Penetration Testing and Ethical Hacking, with Justin Searle
SEC660: Advanced Penetration Testing, Exploits, and Ethical Hacking, with Stephen Sims
MGT433: Securing The Human: How to Build, Maintain and Measure a High-Impact Awareness Program, with Tim Harwood
Berlin in June: Largest Pen Test Summit & Training Event
In June, SANS will host Pen Test Berlin, a Summit and Training Week dedicated to advanced penetration testing and ethical hacking, with courses led by SANS' globally renowned, expert instructors. The event will debut new courses including "Python for Penetration Testers" and "Advanced Exploit Development" while each evening, SANS will host a series of @Night talks and social functions across a wide range of subject areas. The event kicks off with a one-day Summit.
Most events offer discounts for early registration, and additional information on the SANS schedule can be found on its security training web page.
http://www.sans.org/