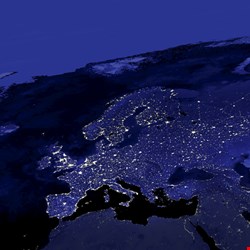 SANS' world-class information security training events will run in Brussels, Munich, Amsterdam (twice), Berlin, Prague and London (twice). SANS is also in discussions about launching new events in Scandinavia and Italy.
Meanwhile, SANS London 2013 remains on course to sell out. The November event features a record 16 SANS training classes, as well as a series of SANS@Night talks, social functions and a NetWars tournament.
SANS has also increased the number of training events in the Gulf Region/Middle East in response to increased demand with four courses taking place in Dubai from October 27, 2013, and two in Oman from December 15, 2013. SANS then returns to Dubai again in late January 2014 for further sessions.
Matt Anderson, SANS Director, EMEA commented: "Demand for information security training that goes beyond standard theory has never been greater. SANS courses are considered the benchmark in cybersecurity because they teach real skills and techniques that can be used as soon as the students return to their place of work".
Anderson continued, "Most students enjoy coming to one of our training events as they provide an opportunity to network and socialize with like-minded colleagues and industry experts while also taking SANS training in an ideal learning environment. We're pleased to be able to offer more of these training events across EMEA throughout 2014"
Information on all SANS training can be found at www.sans.org.