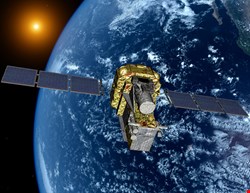 Jeremey Parker plead guilty to hacking into computer networks and one count of wire fraud on Feb 23 in response to charges that he illegally accessed the network of SWReg, Inc., of Eden Prairie, Minn., a company that pays independent software developers who write code.
Parker was accused of hacking into developer accounts maintained by SWReg in October of 2010, with US attorneys saying he manipulated the royalty balances due to developers and placed approximately $250,000 into his own account.
On another occasion – from September 24, 2009 – Parker admitted to a St. Paul federal court that he hacked into two computer servers at NASA's Goddard Space Flight Center in Greenbelt, Md. According to an FBI press release, NASA spent $43,000 to repair the damage associated with the breach, which affected servers streaming oceanographic data from NASA satellites.
The FBI said Parker has not been officially charged for the NASA hack, but US attorneys in both Maryland and Minnesota have agreed that the NASA incident would be "treated as relevant conduct for sentencing purposes in the District of Minnesota". Parker will be sentenced at a later date by US District Court Judge Richard Kyle, and he will face up to 20 years for the wire fraud charge and a maximum of up to 10 years for computer hacking.