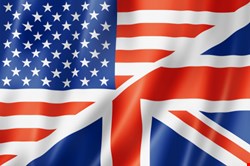 A British man wanted by the US authorities for hacking into government computers has been released from bail by the UK National Crime Agency (NCA) with no charge.
"The CPS provided investigative advice on the available evidence. The NCA then made the decision to release the man from bail," a Crown Prosecution Service (CPS) spokesman said.
Love's legal team apparently wanted him to face any charges in the UK, but Friday's news would seem to have scuppered that prospect.
This possibly leaves the way open for another protracted extradition case likely to reignite anger over current laws, which campaigners say unfairly favour the US.
They are accused of placing backdoors on the networks, returning to them later to steal confidential data including personal information on military servicemen and women. The US authorities claim the incidents cost millions of dollars to fully remediate.
It alleges he and others exploited an Adobe ColdFusion vulnerability to gain administrator level access to the servers of the Department of Energy, Department of Health and Human Services, US Sentencing Commission, the FBI's Regional Computer Forensics Laboratory, Deltek and Forte Interactive.
Love stole more than 100,000 employee records including names, Social Security numbers, addresses, phone numbers and salary information, along with more than 100,000 financial records, including credit card numbers and names – incurring losses of over $5m, the indictment alleged.
Love faces up to 12 years in a US prison if convicted in Virginia, not to mention the separate indictments on related charges in New Jersey and New York.