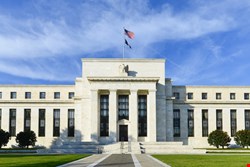 Yesterday, Manhattan US Attorney Preet Bharara said, "As alleged, Lauri Love is a sophisticated hacker who broke into Federal Reserve computers, stole sensitive personal information, and made it widely available, leaving people vulnerable to malicious use of that information. We place a high priority on the investigation and prosecution of hackers who intrude into our infrastructure and threaten the personal security of our citizens."
Hacktivist group Anonymous, however, describes Love as a "former student of physics at Glasgow University and Scottish Occupy contingent member, a committed political activist and outspoken, erudite critic of injustices worldwide... He is accused of being involved with politically motivated hacks relating to Anonymous OpLastResort."
Even before the new indictment, Anonymous noted that the deadline for Love to give up his computer encryption keys to UK law enforcement under Section 49 of the UK's Regulation of Investigatory Powers Act (RIPA) had passed earlier this month on 7 February. Anonymous was concerned that the US authorities would now start to increase pressure. "There is no reason to assume that the state will refrain from using the same dirty tricks and scare tactics they have employed in court cases ranging from the era before Kevin Mitnick, through to that of the shameful treatment of Jeremy Hammond," it stated in a post on the FreeAnons website.
That pressure seems to be increasing with the new indictment. He is now additionally accused of breaking into various Federal Reserve servers via SQL injection to gain access to servers in the Federal Reserve Bank of New York. "Love used his unauthorized access," claims the FBI, "to locate and steal certain confidential information residing on the Federal Reserve servers, including the names, e-mail addresses, and phone numbers of users of the Federal Reserve computer system. Love then disseminated that information publicly by posting the information to a website that previously had been hacked and that he controlled."
There has been no publicly acknowledged extradition request from the US, and Love remains on bail in the UK. Anonymous is gearing up for a campaign to prevent any extradition, claiming "If there is to be a trial resulting from the allegations against against him, it stands to reason it should be conducted in the UK, under British law."
So far the US authorities have refrained from levying charges that would carry a potential prison sentence that would rally British public opinion against any extradition. The new charges (one count of computer hacking – 10 years in prison – and one count of aggravated identity theft – a further two years) do not match the potential sanctions levied against Aaron Swartz and Jeremy Hammond. However, it would seem that if found guilty on all charges and sentences were passed to run consecutively, then Love is now facing up to 22 years in prison. Anonymous is concerned that if extradition is achieved, further charges would then be made.