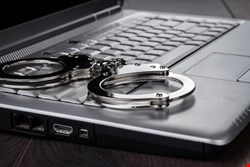 Saunders, director of international cyber policy for the UK Foreign and Commonwealth Office (FCO), was appointed on April 25 following an open competition.
Sauders' career started in 1988 when he joined GCHQ. Since then, he has undertaken a range of policy, operational and technical management roles. For more than 10 years he has worked at a senior level in cyber-related fields and has been the UK FCO's International Cyber Policy Director since January 2012.
"Jamie has extensive experience in the cyber field at a national level. This is a significant leadership role and I am confident that Jamie will lead the collective law enforcement effort against the rapidly changing threats of cyber and cyber enabled crime," said NCA director general Keith Bristow, in a statement. "We are delighted to welcome him to our senior team."

The NCA launched in October last year and since then has worked to build the NCCU, which includes expert technical, tactical intelligence and investigation teams, and was built to have the capability to quickly respond to rapidly changing threats.
It has a stated mission of collaborating with partners to: pursue anyone committing cyber and cyber-enabled crime against UK victims; prevent criminal opportunities and work proactively to target criminal vulnerabilities; protect, educate and support the public and partners in industry and law enforcement to better protect themselves against the threat from cyber-crime; and prepare and drive a step-change in the UK's overall capability to tackle cyber- and cyber-enabled crime.
"I am delighted to be joining the National Crime Agency," said Saunders, who will join the NCA board. "Having worked closely with NCCU colleagues over the past two and a half years, I appreciate both the skills and expertise of the team, and the scale of the challenge we are facing. I look forward to leading the unit in the next phase of our fight against the scourge of cybercrime."
The NCA continues to grow its ranks. It also plans to recruit 400 specialist cybersecurity crime fighters to bolster its existing team of 4,000 officers by the end of the year.
"As an NCA officer, successful recruits will join a team of more than 4,000 specially trained officers working to cut serious and organized crime – from smashing multi-million pound, cross-border criminal networks and gangs and cracking intricate global cyber-crime, to tracking down child sex abusers in the hidden web and uncovering some of the most complex international fraud," said the NCA announcement last year.